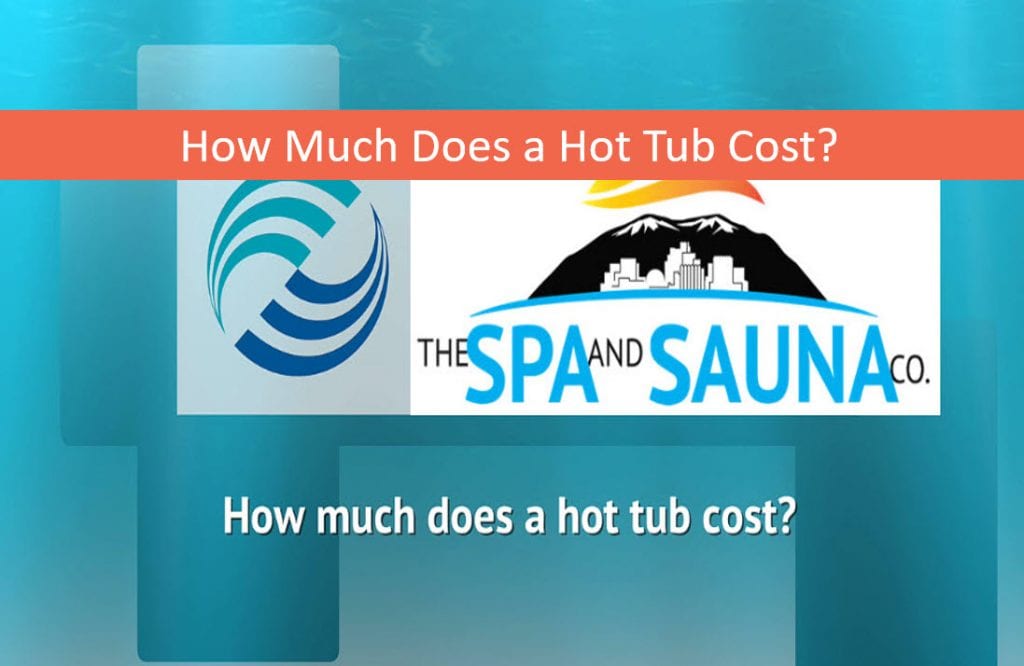 How Much Does a Hot Tub Cost in Reno, Santa Cruz, San Jose?
How Much Does a Hot Tub Cost in Reno, Santa Cruz, San Jose?
ENTRY-LEVEL HOT TUBS
$3,000 to $5,000 Starting Range
While spas in this price range offer very few features, their affordability makes it very easy for first-time hot tubbers to start enjoying hot water massage – hence the term entry level.
Typically, spas in this price range are rotationally-molded – meaning the spa interior and exterior are formed out of a durable plastic. They look different than spas with shiny acrylic shells offered at higher price points. One benefit of a rotationally-molded spa? They are lightweight and easy to move. When shopping in this price range, expect to hear the term "plug and play," which means that the hot tub only requires a 110V electrical connection. So, you will not incur additional electrical labor costs and installation is a piece-of-cake. Fill the spa with a garden hose, plug it in and enjoy.
POPULAR ENTRY-LEVEL HOT TUB BRANDS
Shop entry level hot tubs by FREEFLOW SPAS
VALUE-PRICED HOT TUBS
$4,000 to $8,000 Starting Range
This is the starting price range for spas with high-gloss acrylic shells, synthetic wood-like cabinets and lots of fun features, like dozens of jets lining the spa seats. It is important to understand that in this range, spa manufacturers are making trade-offs. In fact, this may be the most precarious price range for first-time hot tub shoppers. It's important to consider the trade-offs.
A manufacturer offering a hot tub in the value price range – with a lot of big shiny jets, impressive lighting and water features, and other features – may be compromising by not using quality components or performance features like insulation that keep energy costs low. Or they may not be investing in access to customer service and warrantees.
On the other hand, another manufacturer of value-priced spas may focus on including high-quality components that allow for years of reliable hot tub performance. Their spa in this value price point may not have as many features, since they're investing more in what's "under the hood."
POPULAR VALUE-PRICED HOT TUB BRANDS
Shop value-priced hot tubs by HOT SPRING SPAS – HOT SPOT SERIES
PREMIUM HOT TUBS
$6,000 to $10,000 Starting Range
As you move further up in price, spas in the premium range tend to offer a better and more satisfying long-term ownership experience.
In addition to robust features (think high jet counts, water features and lighting,) spas in this range are designed and constructed using advanced engineering. As a result, these spas are usually more energy-efficient than value-priced spas, which reduces the ongoing cost of ownership. They often feature more advanced control systems. And, they may offer top-of-the-line filtration systems and water care options that can reduce the maintenance time requirements. The spa components such as the pump(s) and heater may also be higher quality, and warranty coverage is often longer than spas at lower price ranges.
POPULAR PREMIUM HOT TUB BRANDS
Shop premium hot tubs by HOT SPRING SPAS-LIMELIGHT SERIES
LUXURY HOT TUBS
$9,000 to $16,000 Starting Range
Spas in this range offer the very best ownership experience. At this level you are making the decision to invest more in the upfront price for a hot tub that will deliver exceptional long-term enjoyment. Expect the very lowest energy costs, minimal maintenance, simple operation and quality from a spa that can last 10 to 20 years or more!
Models in this range are the crème de la crème of hot tubs. In addition to robust features, high-quality components and durable construction, you can also expect some very special features in a luxury spa. One-of-a-kind jet systems for the very best hydrotherapy massage, leading-edge design that makes the hot tub a beautiful backyard focal point, top-of-the line filtration for the cleanest spa water possible, and other innovations that help separate spas in this range from models in lower ranges.
POPULAR LUXURY HOT TUB BRANDS
Shop luxury hot tubs by HOT SPRING SPAS – HIGHLIFE NXT SERIES
Shop luxury hot tubs by HOT SPRING SPAS – HIGHLIFE SERIES
Find Your Perfect Hot Tub Here
Get a Free Hot Tub Price Quote
Get a Free Backyard Consultation
Free Hot Tub Buyer's Guide
Want to Trade-In Your Old Hot Tub – Click Here