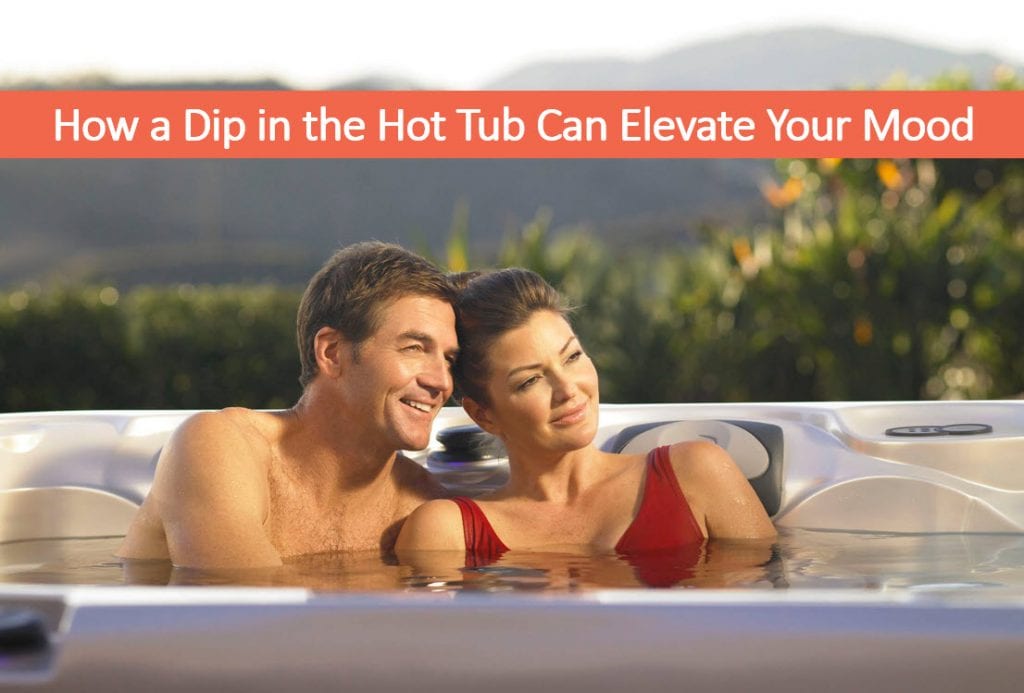 How a Dip in the Hot Tub Can Elevate Your Mood – Hot Tub Dealer Near Me Sparks
Life is filled with trials and tribulations—the kinds of events that test who we are. It's nice to have an outlet for relieving stress. Hot tub hydrotherapy, the combination of heat, massage and buoyancy is a smart, practical way to invigorate the soul.
Here's how a dip in the hot tub can elevate your mood.
Soothe Away Unhealthy, Mood Souring Stress – With personalized massage targeting key areas of the body, a quick dip in the family hot tub an erase mood-souring stress. Heated water relieves muscle tension from the neck, shoulders and low back. Warm bubbly water is relaxing, and buoyancy decreases body weight for a physical and mental lift.
Increase Circulation, Decrease Aches and Pains – Soaking in the hot tub improves blood circulation, which helps deliver more nutrient-rich blood to sore muscles and joints. With minor aches and pains gone and the body rejuvenated, it's easy to feel positive. Sit back, relax and let the effects of hot tub bathing replace worries with a sense of calm.
Reconnect with Loved Ones – A weekly soak in the hot tub is an easy way to strengthen relationships, and maintain a healthy bond. Encourage a spouse or children to take time to relax in the spa and share important conversations. Laugh, unwind and let the warm, soothing environment of the hot tub elevate your mood naturally.
So Go Ahead, Take a Soak, You Deserve It!
It's fast, fun and relaxing. Not only that, it's good for the body, soothes the mind and can improve your overall health and well-being.
To encourage local residents to check out the benefits of using a hot tub to help improve their overall health and well-being, The Spa and Sauna Company is providing free test soaks at all their showrooms. We do recommend, however, that people wanting to schedule their free 30-minute soak call us ahead of time to reserve their spot.
To learn more about the benefits of owning a hot tub, just give us a call at 775-852-3838 or visit our website at: https://www.spaandsauna.com.
The Spa and Sauna Co.
9748 So. Virginia St. Ste. C-D
Reno, NV 89511
☎ 775-852-3838
https://maps.google.com/?cid=2463027483589999860
https://spaandsauna.com/locations-south-virginia-st-reno/
The Spa and Sauna Shop
250 E Glendale Ave
Sparks, NV 89431
☎ 775-852-3838
https://maps.google.com/?cid=16064479716723701911
https://spaandsauna.com/locations-glendale-ave-sparks/
Reno Hot Spring Spas and Billiards
6815 Sierra Center Parkway #100
Reno, NV 89511
☎ 775-851-7727
https://maps.google.com/?cid=921080039542699057
https://spaandsauna.com/locations-sierra-center-parkway-reno/