Endless Pools Swim Spas
With several sizes to choose from, an Endless Pools Swim Spa can fit virtually anywhere. The unit arrives pre-plumbed and can be installed on any sound, level surface. While typically installed on a patio, an Endless Pools Swim Spa can be installed indoors in a converted garage or with new construction. You can also build a deck around the spa to give it an in-ground appearance.
Built from the highest quality acrylic, Endless Pools swim spas are designed to provide years of family fun and enjoyment. Fully insulated wall panels lower your operating costs to that of a traditional hot tub. Our Swim Spas combine the fun of a full-sized pool with the therapeutic and relaxation benefits of a hot tub. With two products combined into one, they offer a tremendous value for our customers.
There's no better way to end your day than with some aquatic exercise followed by a relaxing massage. If you want to improve your fitness, relieve pressure on your body or melt away the stresses of daily life, an Endless Pools Swim Spa is the intelligent option.
Our Swim Spas offer the perfect choice for those who want the best of both: a luxury spa and fully-adjustable swim speed current, all-in-one.
Swim Spa Benefits
Great swimming experience
Post workout hydroptherapy
Energy efficient
Low maintenance
Sleek design
Customization options
What Kind of Endless Pools are available and which is the best choice for you? Watch the video to find out!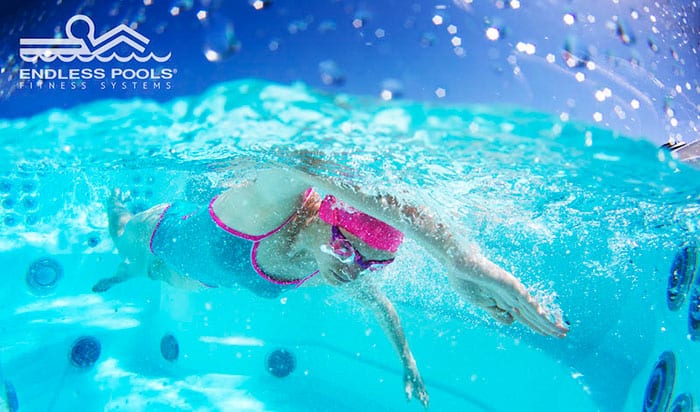 Endless Pools Fitness Systems
The ingenuity behind the Endless Pools Swim Machine is just the beginning of the many benefits of owning an Endless Pools Fitness Systems. You may have heard others call this a "swim spa," but we know a fitness system is so much more.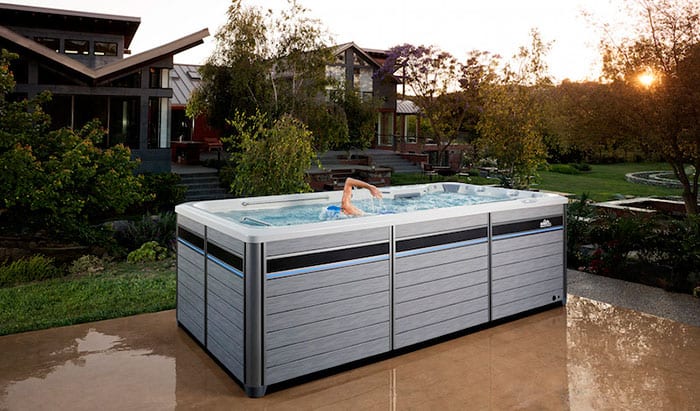 SwimCross Exercise Systems
SwimCross Exercise Systems introduces a jetted swim option with exceptional value, from the makers of Endless Pools. All will enjoy the systems' five output levels, as well as the workout options of rowing, resistance exercise and relaxing hydrotherapy.
Check out our Swim Spas
Swim Spas are on display at our S. Reno, Sparks, Carson City, Las Vegas, Santa Cruz, and San Jose locations.