Select your brand from the buttons below for information on cleaning your filter
It's important to keep your filter(s) clean to keep your Hot Tub running at its best!
A clean and well functioning filter system is a key component to keeping your spa water clean, clear and fresh. We recommend cleaning your spa filter at least once a month. More frequent cleaning may be required.
Hot Spring Spas
Filter care and supplies.
Cleaning Standard Filters
Sundance Spas
Filter care and supplies.
Your filters should be rinsed and cleaned monthly. However, here are signs your filters should be replaced:
Obvious signs of rips in fabric or cracks in caps
You're needing to clean it more often than once per month
Spa water clarity is diminishing
You're needing to use more water chemicals than usual
Caldera Spas
Filter care and supplies.
Cleaning Your Caldera Spas Hot Tub Filter
The filters in your hot tub are essential to maintaining clean water, ensuring spa performance, and enjoying your hot tub. Filters that are dirty, clogged, or worn-out from use will lose their ability to trap contaminants and could put unnecessary strain on your spa's jet pumps. We recommend regular hot tub maintenance that includes cleaning your spa filters to prevent dirty water. This video shows you three options for how to clean your Caldera spa filter.
Freeflow Spas
Filter care and supplies.
How to Clean Your Freeflow Spas Hot Tub Filter
Spa filter cartridges should be rinsed every two weeks (more often when the bather load is heavy). Use a garden hose, and apply the water stream at a 45-degree angle, making sure to dislodge all foreign matter by spraying between each pleat.
At least every 3 to 4 months, and with EVERY water change, your cartridge should first be pre-rinsed with the garden hose, then soaked overnight (or according to package instructions) in a non-foaming filter cleaning compound such as Leisure Time's Filter Clean.  Then rinsed again and allowed to dry out.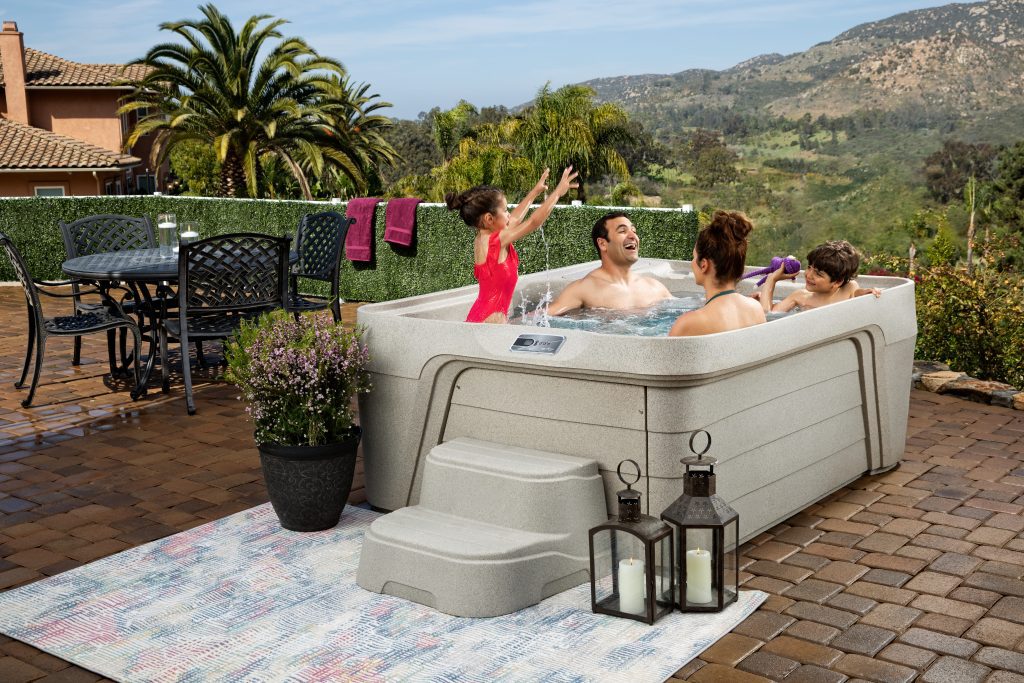 Want to free up your Saturdays? Have The Spa and Sauna Company take care of hot tub maintenance for you!