The Spa and Sauna Co. is your hometown supplier of backyard recreational, leisure and hydrotherapy products. From Hot Tubs and Swim Spas to Pool Tables, Billiard Supplies, Saunas, Grills and Patio Furniture, we have you covered, and you can Shop from Home with virtual tours and virtual consultations. You can find the nation's top brands of Hot Tubs, Swim Spas, at any of our convenient locations. If you're not sure where to head first, check out the list below to see what you can find at each location.
Each of our locations offers a unique shopping experience. All of our staff is dedicated to finding you the right products at the right price.
Our sales team will be sure you find what you are looking for! You can shop from home here.
We offer award winning customer service and the best Hot Tubs and Swim Spas at the best price in all of the Reno, Sparks, Carson City, Lake Tahoe, Truckee,  and all of Northern Nevada and California mountain communities. We also serve the Bay Area in California, including the greater San Jose and Santa Cruz communities.
You will find the Best Hot Tubs from Brands including Hot Spring Spas, Caldera Spas, Sundance Spas, Swim Spas from Endless Pools, and Pool Tables from Brunswick Billiards and Olhausen Billiards. We also carry Finnleo Saunas and Big Green Egg and Saber Grills.
Spa and Sauna Nevada Locations
Spa and Sauna California Locations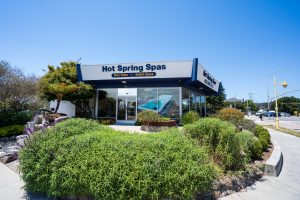 The Spa and Sauna Company Santa Cruz
Your Home for Hot Spring Spas
Hot Spring Spas, Freeflow Spas, Saunas, Big Green Egg & More
707 River St.
Santa Cruz, CA 95060
831-425-7727
Mon-Fri: 9-5
Saturday: 10-5
Sunday: 11-4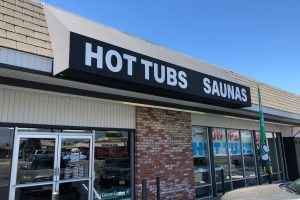 The Spa and Sauna Company San Jose
Your Home for Hot Spring Spas
Hot Spring Spas, Freeflow Spas, Saunas, Big Green Egg & More
2627 S Bascom Ave.
San Jose, CA 95129
408-996-9693
Mon-Fri: 10-6
Saturday: 10-5
Sunday: 11-4