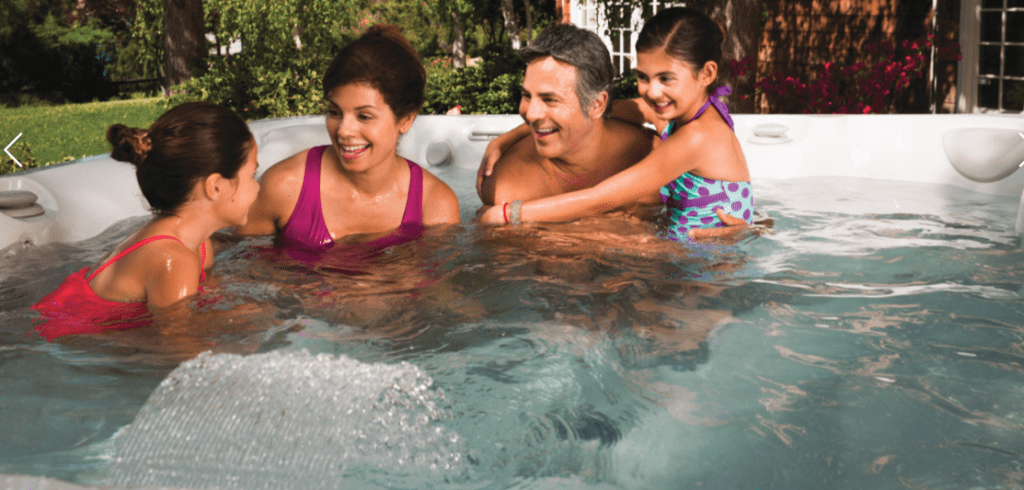 Hot Tub Dealer Sparks Shares 3 Common Portable Spa Myths
When aches and pains or high stress make it difficult to be your best, a quick soak in the spa is rejuvenating. However, there are misconceptions about hot tubs that have made their way into the conversation.
If you're considering a dip, here are three hot tub myths to be on the lookout for.
Only Adults Enjoy the Hot Tub – Not True!
Heated water isn't a luxury reserved for the aging. Modern hot tubs are safe for families and can be a fun way to spend quality time together. Enhance the relaxed environment with televisions, surround sound, and a host of family friendly entertainment.
More Jets Equals a Better Massage – Not True!
Jet placement is far more important than how many jets are in the tub. In fact, just a few can do more than many scattered haphazardly throughout the tub. Many spas are equipped with performance style seats, designed specifically to target major muscle groups for the best massage.
Hot Tubs Cannot Be Energy Efficient – Not True!
Quality brands prioritize energy efficiency for lower operating costs and less energy use.
Components that are designed to perform at high levels with low energy demands, like heaters, pumps and lighting can be energy efficient.
So Go Ahead, Take a Soak, You Deserve It!
It's, fast, fun and relaxing. Not only that, it's good for the body, soothes the mind and can improve your overall health and well-being.
To encourage local residents to check out the benefits of using a hot tub to help improve their overall health and well-being, The Spa and Sauna Company is providing free test soaks at all their showrooms.
We do recommend however that people wanting to schedule their free 30-minute soak call us ahead of time to reserve their spot.
To learn more about the benefits of owning a hot tub, just give us a call at 775-852-3838 or visit our website at: https://www.spaandsauna.com
The Spa and Sauna Co.
9748 So. Virginia St. Ste. C-D
Reno, NV 89511
☎ 775-852-3838
https://maps.google.com/?cid=2463027483589999860
The Spa and Sauna Shop
250 E Glendale Ave
Sparks, NV 89431
☎ 775-852-3838
https://maps.google.com/?cid=16064479716723701911
Reno Hot Spring Spas and Billiards
6815 Sierra Center Parkway #100
Reno, NV 89511
☎ 775-851-7727
https://maps.google.com/?cid=921080039542699057