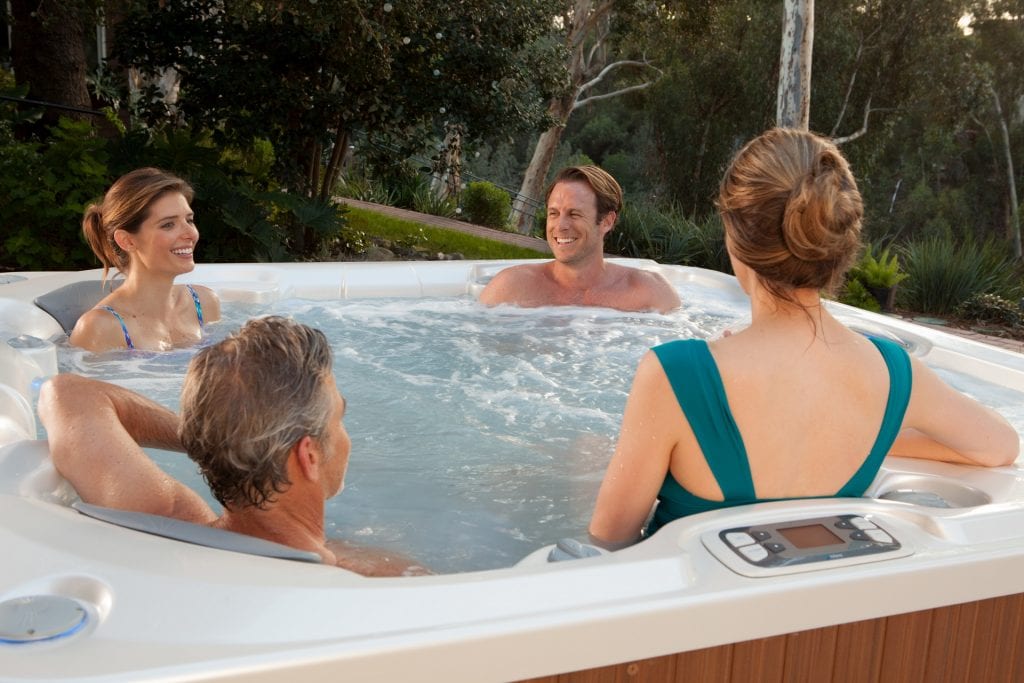 Portable Spas and Healthy Habits, Hot Tub Dealer Truckee
To most people, staying healthy is an important goal. We feel better when we exercise, eat right and take steps to maintain health and fitness. Did you know the hot tub can help promote healthy habits? Here's how to use the hot tub for health.
Exercise Without Pain
With age, regular exercise can become difficult, even painful. A hot tub at home makes it easy to get in a few minutes of cardio without pressure on joints or muscles. Water is buoyant, meaning you can exercise comfortably in a cushioned environment.
Reduce Built Up Stress
Slipping into the heated water of a hot tub after a long day is the key to vitality and youth. With targeted massage to ease pain and stiffness, a few minutes each day is enough to erase stress from body and mind for a healthier, happier you.
Reconnect, Engage and Communicate
For working families with children, it's next to impossible to find time for everyone to come together. Schedule a dip in the hot tub and make it a priority. The relaxed, distraction free environment is good for the soul, and a smart way to reconnect with loved ones.
To encourage local residents to check out the benefits of using a hot tub to help improve their overall health and well-being, The Spa and Sauna Company is providing free test soaks at all their showrooms. We do recommend, however, that people wanting to schedule their free 30-minute soak call us ahead of time to reserve their spot.
To learn more about the benefits of owning a hot tub, just give us a call at 775-852-3838 or visit our website at: https://spaandsauna.com.
The Spa and Sauna Co.
9748 So. Virginia St. Ste. C-D
Reno, NV 89511
☎ 775-852-3838
https://maps.google.com/?cid=2463027483589999860
https://spaandsauna.com/locations-south-virginia-st-reno/
The Spa and Sauna Shop
250 E Glendale Ave
Sparks, NV 89431
☎ 775-852-3838
https://maps.google.com/?cid=16064479716723701911
https://spaandsauna.com/locations-glendale-ave-sparks/
Reno Hot Spring Spas and Billiards
6815 Sierra Center Parkway #100
Reno, NV 89511
☎ 775-851-7727
https://maps.google.com/?cid=921080039542699057
https://spaandsauna.com/locations-sierra-center-parkway-reno/