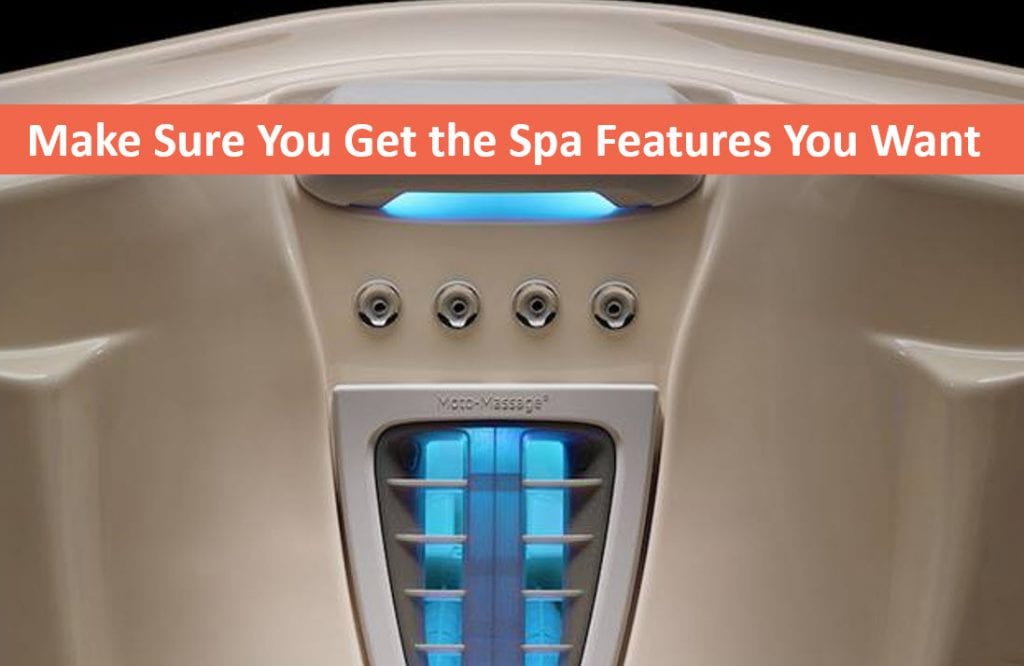 Spa Shopping? Make Sure You Get the Features You Want, Hot Tubs Aptos CA
Once you start shopping for your new hot tub, you'll see that modern spas are sleek and beautiful. Gone are the old-fashioned boxes, and in their place are beautiful cabinets options and interiors in lots of different colors.
Here are 3 ways to make sure you get the features you want and need in a new hot tub.
Check Them Out Online
Check out your favorite hot tub models online. That will save you time shopping in the stores, and also give you an idea of what comes standard with your hot tub and what options are available. It's also a good idea to see what your local stores have, so you can begin to narrow your search.
Go Visit Your Local Dealer
Researching online for models and features is great, but hot tubs are best considered in person, so get to your local dealership and see what they have in stock. The best hot tub dealers will have hot tubs set up on the premises, so bring a suit and towel, and take a test soak.
Decide What You Really Need and What You Want
There are some things you should insist on when buying a hot tub: a good warranty, a company that provides reliable service and units that are well insulated and cost-efficient to run. Then there are the wants, you should know what is available and decide what you want. Hot tub options include things like built-in stereo systems, televisions and lighting, just to name a few.
So Go Ahead, Take a Soak, You Deserve It!
It's fast, fun and relaxing. Not only that, it's good for the body, soothes the mind and can improve your overall health and well-being.
To encourage local residents to check out the benefits of using a hot tub to help improve their overall health and well-being, The Spa and Sauna Company and Hot Spring Spas of Santa Cruz and San Jose are providing free test soaks at all their showrooms. We do recommend, however, that people wanting to schedule their free 30-minute soak call us ahead of time to reserve their spot.
To learn more about the benefits of owning a hot tub, just give us a call at ☎ 831-425-7727 or visit our website at: Hot Tubs Aptos CA.
Hot Spring Spas of San Jose
2627 S. Bascom Ave.
Campbell, CA 95008
☎ 408-996-9693
https://www.google.com/maps?cid=7239402217658860966
https://spaandsauna.com/locations-san-jose/
Hot Tubs San Jose
Hot Spring Spas of Santa Cruz
707 River St.
Santa Cruz, CA 95060
☎ 831-425-7727
https://www.google.com/maps?cid=7323132295424075120
https://spaandsauna.com/locations-santa-cruz/
The Spa and Sauna Co.
9748 So. Virginia St. Ste. C-D
Reno, NV 89511
☎ 775-852-3838
https://maps.google.com/?cid=2463027483589999860
https://spaandsauna.com/locations-south-virginia-st-reno/
The Spa and Sauna Shop
250 E Glendale Ave
Sparks, NV 89431
☎ 775-852-3838
https://maps.google.com/?cid=16064479716723701911
https://spaandsauna.com/locations-glendale-ave-sparks/
Reno Hot Spring Spas and Billiards
6815 Sierra Center Parkway #100
Reno, NV 89511
☎ 775-851-7727
https://maps.google.com/?cid=921080039542699057
https://spaandsauna.com/locations-sierra-center-parkway-reno/