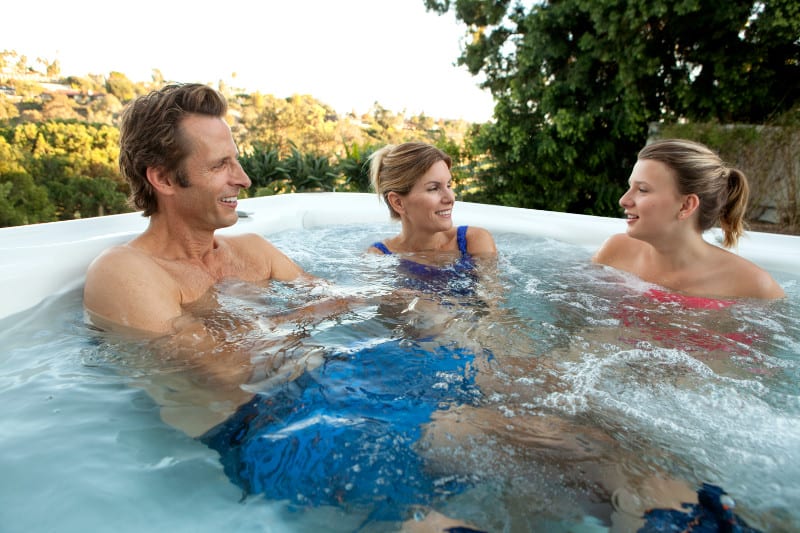 Tips for Emotional Health, Hot Tubs Fernley, Clearance Sale
"Good emotional health is vital to a happy life and to helping people deal with challenges in a positive manner," said Scott Clark, president of The Spa and Sauna Company.
Here are a few ways to improve emotional wellness.
Relax and De-stress – Today, people are constantly bombarded with stimuli that can cause exhaustion and anxiety. A great way to relax and de-stress is to soak in a hot tub or portable spa on a regular basis.
The temperature controlled heat allows total relaxation while the soothing jet massage relieves tight muscles and stress. Hot tubs installed in the yard or on a patio make it simple to have constant access to stress relief at any time of the day or night.
Avoid Drama – Take the time to recognize stressful situations and catch them before they start. Sometimes, it may not be possible to completely avoid stressful situations and drama, but don't let those times become overwhelming. Instead, take control of them, speak assertively and refuse to take part in gossip or take on more duties than are manageable.
Positivity is Contagious – One of the simplest things people can do to manage their emotions, control outside negativity and be happier is to smile. Positivity is contagious, and smiling in stressful situations allows the body to relax, even if others in the surrounding area do not comply and follow suit.
To learn more about the benefits of owning a hot tub, just call ☎ 775-852-3838 or visit https://www.spaandsauna.com/.
The Spa and Sauna Co.
9748 So. Virginia St. Ste. C-D
Reno, NV 89511
☎ 775-852-3838
https://maps.google.com/?cid=2463027483589999860
https://spaandsauna.com/locations-south-virginia-st-reno/
The Spa and Sauna Shop
250 E Glendale Ave
Sparks, NV 89431
☎ 775-852-3838
https://maps.google.com/?cid=16064479716723701911
https://spaandsauna.com/locations-glendale-ave-sparks/
Reno Hot Spring Spas and Billiards
6815 Sierra Center Parkway #100
Reno, NV 89511
☎ 775-851-7727
https://maps.google.com/?cid=921080039542699057
https://spaandsauna.com/locations-sierra-center-parkway-reno/