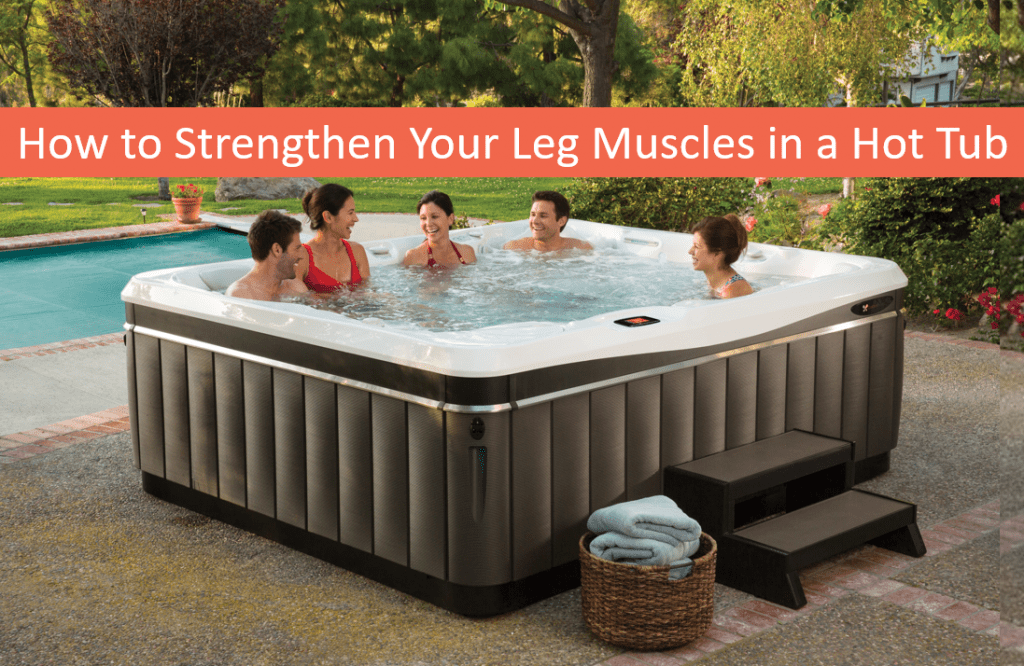 How to Strengthen Your Leg Muscles in a Spa – Hot Tubs Lake Tahoe
Working out in a hot tub offers the low-impact, high-resistant environment you need for a highly beneficial workout.
Here are three ways to strengthen your leg muscles in a hot tub.
Jogging in a hot tub
Your hot tub provides you with the perfect low-impact environment to strengthen your legs without pain. So, enjoy all the benefits of jogging without harm in the comfort of your hot tub.
Squats in a Hot Tub
Squats strengthen your glutes but can be hard on the knees. Hot tubs provide the buoyancy to support knee joints, for squats without pain.
Stretch in a Hot Tub
Stretch to avoid muscle injury; for better results; stretch in warm water so more oxygen and blood reaches your muscles. Whether you are exercising in your hot tub or simply stretching, sink in and prepare for a great workout.
So Go Ahead, Take a Soak, You Deserve It!
It's fast, fun and relaxing. Not only that, it's good for the body, soothes the mind and can improve your overall health and well-being.
To encourage local residents to check out the benefits of using a hot tub to help improve their overall health and well-being, The Spa and Sauna Company is providing free test soaks at all their showrooms. We do recommend, however, that people wanting to schedule their free 30-minute soak call us ahead of time to reserve their spot.
To learn more about the benefits of owning a hot tub, just give us a call at 775-852-3838 or visit our website at: https://www.spaandsauna.com.
The Spa and Sauna Co.
9748 So. Virginia St. Ste. C-D
Reno, NV 89511
☎ 775-852-3838
https://maps.google.com/?cid=2463027483589999860
https://spaandsauna.com/locations-south-virginia-st-reno/
The Spa and Sauna Shop
250 E Glendale Ave
Sparks, NV 89431
☎ 775-852-3838
https://maps.google.com/?cid=16064479716723701911
https://spaandsauna.com/locations-glendale-ave-sparks/
Reno Hot Spring Spas and Billiards
6815 Sierra Center Parkway #100
Reno, NV 89511
☎ 775-851-7727
https://maps.google.com/?cid=921080039542699057
https://spaandsauna.com/locations-sierra-center-parkway-reno/
Hot Spring Spas of Santa Cruz
707 River St.
Santa Cruz, CA 95060
☎ 831-425-7727
https://www.google.com/maps?cid=7323132295424075120
https://spaandsauna.com/locations-santa-cruz/
Hot Spring Spas of San Jose
2627 S. Bascom Ave.
Campbell, CA 95008
☎ 408-996-9693
https://www.google.com/maps?cid=7239402217658860966
https://spaandsauna.com/locations-san-jose/