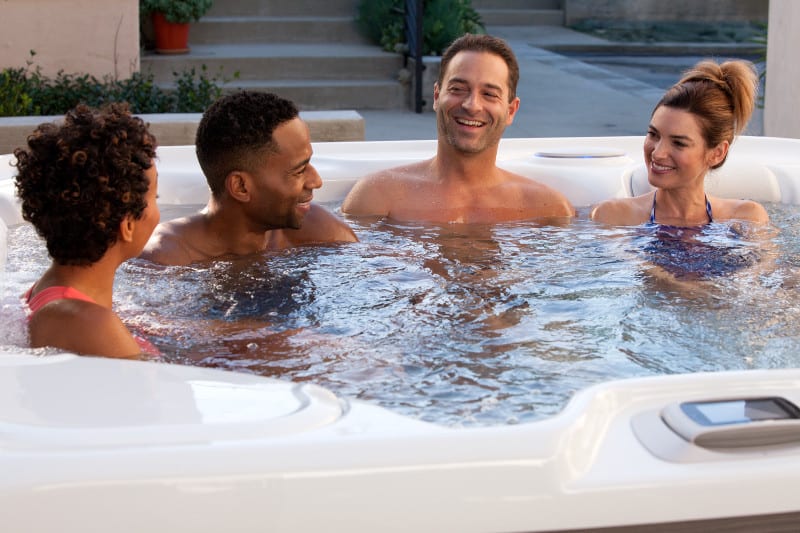 Hot Tubs, Swim Spas Dealer Incline Village Supports National Diabetes Month
The Spa and Sauna Company, a hot tub, swim spa and sauna dealer with 3 retail showrooms serving the greater Incline Village, Reno and Lake Tahoe area shares tips for managing diabetes.
Scott Clark, president of The Spa and Sauna Company says, "Millions of people have diabetes and millions more are in the stages of pre-diabetes. Learning strategies for dealing with this disease is smart, and an important part of maintaining health and wellness."
Here are three steps for dealing with diabetes*
Manage Stress – High stress elevates the effects of diabetes, and can increase the risk of developing the disease in people who are pre-diabetic. A hot tub installed in the back yard is a great way to create a relaxed, stress-free environment. Slipping into the warm, soothing water of a portable spa melts away the tensions and anxiety of the day, but can also be therapeutic to blood sugar levels.
Monitor Foot and Hand Health – One of the first areas affected by Type 2 diabetes are the extremities. Less blood flow and nerve damage combine to create problems for the feet and legs. Take time each day to examine the feet and hands. Care for any minor injuries immediately and speak to a physician if an injury becomes worse.
Get Regular Checkups – Seeing a doctor before diabetes sets in is smart. Type 2 diabetes can contribute to heart disease, stroke, loss of vision and kidney disease. Visit a doctor at least once a year for a regular checkup and be sure to get your blood sugar levels checked too.
To learn more about the benefits of owning a hot tub, just call ☎ 775-852-3838 or visit https://www.spaandsauna.com/.
The Spa and Sauna Co.
9748 So. Virginia St. Ste. C-D
Reno, NV 89511
☎ 775-852-3838
https://maps.google.com/?cid=2463027483589999860
https://spaandsauna.com/locations-south-virginia-st-reno/
The Spa and Sauna Shop
250 E Glendale Ave
Sparks, NV 89431
☎ 775-852-3838
https://maps.google.com/?cid=16064479716723701911
https://spaandsauna.com/locations-glendale-ave-sparks/
Reno Hot Spring Spas and Billiards
6815 Sierra Center Parkway #100
Reno, NV 89511
☎ 775-851-7727
https://maps.google.com/?cid=921080039542699057
https://spaandsauna.com/locations-sierra-center-parkway-reno/
Menu