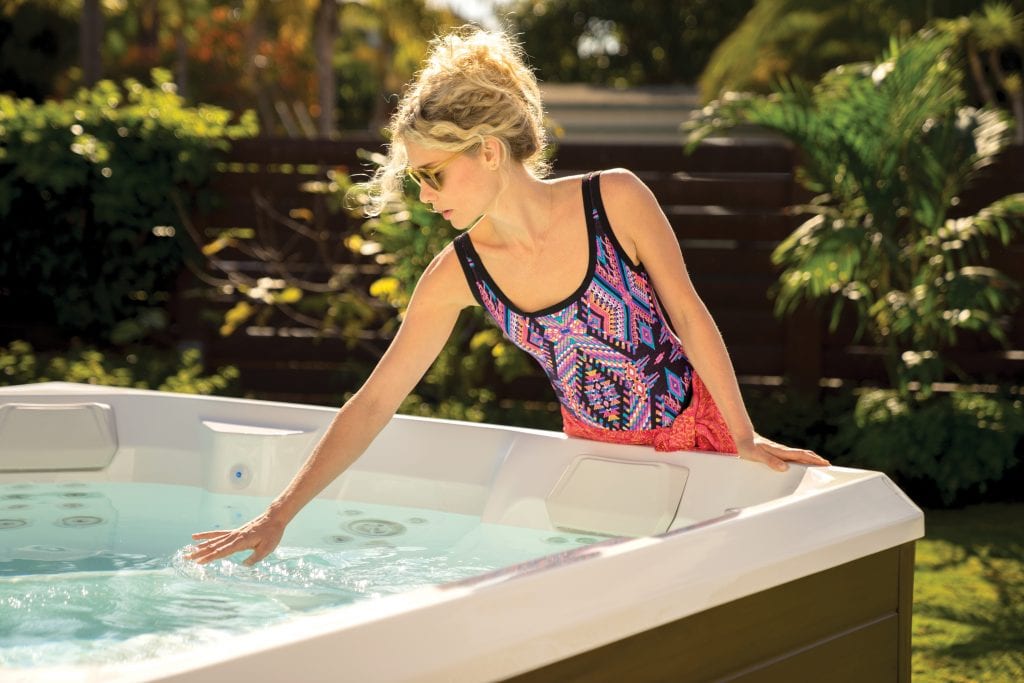 How to Get "More" From Your Spa, Used Hot Tubs Sparks
With heated water and invigorating massage, it's easy to rejuvenate in the family hot tub. But, a few minutes lounging in the spa has more to offer than meets the eye. If you're looking to maximize your investment, here are three ways to get more from your hot tub at home.
With a waterproof LCD television and Blue-tooth surround sound system, it's easy to grab a few great movies, cook something outstanding and let the spa party begin. Or, make it a pampering party for the girls with pedicures, manicures and healthy fruit smoothies.
Get Fit
Using your spa is a quick way to boost weight loss and fitness efforts. It has to do with elevated heat, increased caloric burn and lean muscle mass. Core body temperatures rise when you sit in the tub, and that conditions the heart. Add some free weights or gentle stretching and you have a fantastic cardiovascular routine from the spa.
Enhance Sleep With a Nightly Dip
Relaxing in heated massaging water before going to bed gives the body and mind the chance to slow down and unwind from the chaos and pressure of a long day. Take a few minutes to prepare before heading off to bed and you'll stop insomnia in its tracks.
So Go Ahead, Take a Soak, You Deserve It!
It's, fast, fun and relaxing. Not only that, it's good for the body, soothes the mind and can improve your overall health and well-being.
To encourage local residents to check out the benefits of using a hot tub to help improve their overall health and well-being, The Spa and Sauna Company is providing free test soaks at all their showrooms.
We do recommend, however, that people wanting to schedule their free 30-minute soak call us ahead of time to reserve their spot.
To learn more about the benefits of owning a hot tub, just give us a call at 775-852-3838 or visit our website at: http://www.spaandsauna.com.