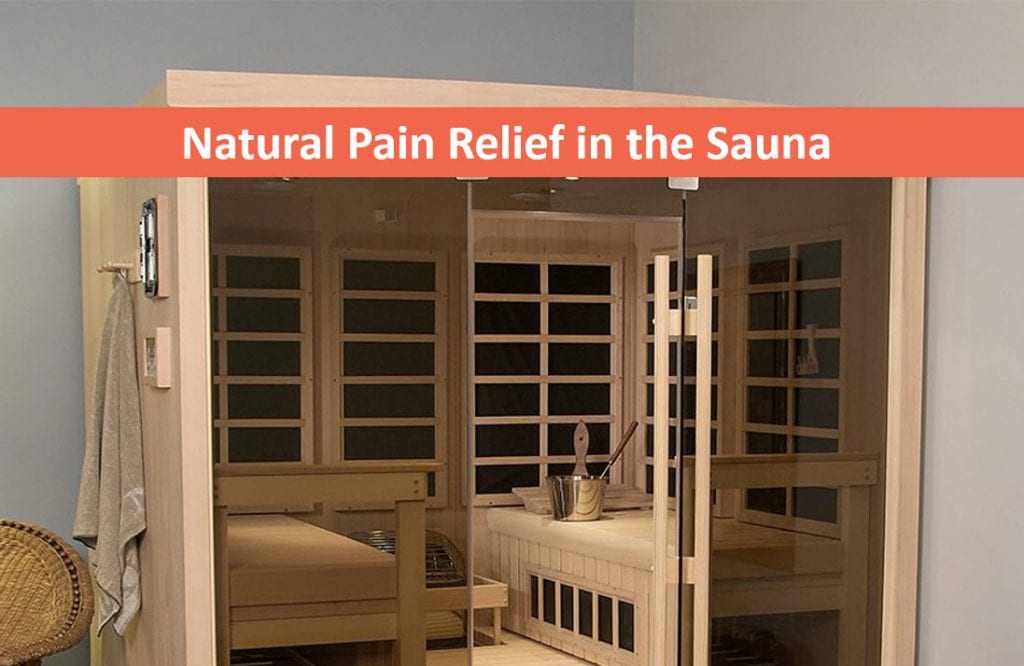 Natural Pain Relief in the Sauna, Infrared Sauna Store Reno
Whether you're suffering with chronic back pain, arthritis or just an old sports injury, aches and pains can ruin your day. While most of us turn to medication to relieve discomfort, there is an alternative. Heat bathing in the sauna is a natural and completely safe way to find relief.
Here are three ways to get long lasting, natural pain relief in a sauna at home.
Reduce the Inflammation, Relieve the Pain
Inflammation is the body's response to toxins—a natural way of healing from injury. Luckily, reducing inflammation can also reduce pain, in a natural safe way. The sauna's elevated heat helps soothe stiff joints and relax tight muscles. Heat also increases blood circulation and reduces inflammation, alleviating pain and discomfort.
Infrared Heat for Faster, Longer Lasting Relief
Step into a sauna at home and high infrared heat targets the entire body at once, relieving pain and discomfort quickly and efficiently. Unlike a heating pad that can only target small areas of the body at one time, a sauna delivers sustained, consistent heat from head to toe for faster, longer lasting relief.
Reduce Muscle Spasms and Promote Healing
Bathing in infrared sauna heat is an effective way to reduce muscle spasms that create intense pain, but with prolonged use, the sauna can even help the body heal itself. Heat increases blood flow to the muscles, which delivers more concentrated oxygen through increased blood flow to damaged areas for faster healing.
So Go Ahead, Soak in a Sauna, You Deserve It!
It's fast, fun and relaxing. Not only that, it's good for the body, soothes the mind and can improve your overall health and well-being.
To encourage local residents to check out the benefits of using a sauna to help improve their overall health and well-being, The Spa and Sauna Company is providing free tests at all their showrooms. We do recommend, however, that people wanting to schedule their free 30-minute test call us ahead of time to reserve their spot.
To learn more about the benefits of owning a sauna, just give us a call at ☎ 775-852-3838 or visit our website at: https://spaandsauna.com/infrared-sauna/
The Spa and Sauna Co.
9748 So. Virginia St. Ste. C-D
Reno, NV 89511
☎ 775-852-3838
https://maps.google.com/?cid=2463027483589999860
https://spaandsauna.com/locations-south-virginia-st-reno/
The Spa and Sauna Shop
250 E Glendale Ave
Sparks, NV 89431
☎ 775-852-3838
https://maps.google.com/?cid=16064479716723701911
https://spaandsauna.com/locations-glendale-ave-sparks/
Reno Hot Spring Spas and Billiards
6815 Sierra Center Parkway #100
Reno, NV 89511
☎ 775-851-7727
https://maps.google.com/?cid=921080039542699057
https://spaandsauna.com/locations-sierra-center-parkway-reno/
Hot Spring Spas of Santa Cruz
707 River St.
Santa Cruz, CA 95060
☎ 831-425-7727
https://www.google.com/maps?cid=7323132295424075120
https://spaandsauna.com/locations-santa-cruz/
Hot Spring Spas of San Jose
1002 S De Anza Blvd.
San Jose, CA 95129
☎ 408-996-9693
https://www.google.com/maps?cid=7239402217658860966
https://spaandsauna.com/locations-san-jose/
Infrared Sauna Store Reno, Infrared Sauna Dealer Reno, Infrared Sauna Sale Reno