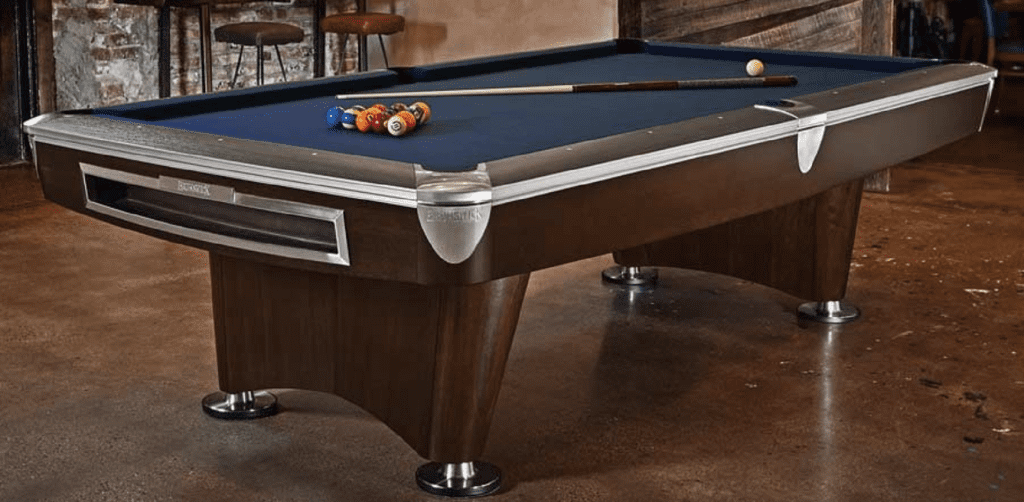 How a Pool Table Can Jumpstart Family Time – Pool Tables for Sale Truckee
Families looking for fun are always delighted to discover how easy it is to enjoy a pool table at home. Convenient, easy to learn, and loads of fun, here are a just a few of the ways the right pool table can enhance quality time with the ones you love.
Distraction Free Entertainment
For most families, fun is the name of the game, whether it's a competitive sport, a creative activity or just spending time together. An exciting activity for mom, dad and the kids, with access to billiards in the den, family room or finished basement, it's never been easier to unwind and share a few laughs.
Something for all Tastes
The challenge with many families is finding that one activity that pleases everyone without someone feeling left out. A pool table is the perfect compromise! With educational value mom likes, competition for dad and excitement for the kids, playing pool is an instant hit.
Make Pool a Family Tradition
With strategy, excitement and tons of games, playing pool is an easy way to get everyone together for a few hours of quality time. Many families who play pool together find that they talk more, enjoy one another's company and look forward to the weekly game as a way to stay connected and close in a hectic, fast paced world.
So Go Ahead, Start Creating More Family Fun Time!
It's, fast, fun and relaxing. Not only that, a pool table is an easy after school solution and a great way to spend quality time with friends and family.
To learn more about the benefits of owning a pool table and why it's a smart, practical investment that's sure to bring out the smiles in everyone, just give us a call or go to: https://spaandsauna.com/pool-table-overview/.
The Spa and Sauna Co.
9748 So. Virginia St. Ste. C-D
Reno, NV 89511
☎ 775-852-3838
https://maps.google.com/?cid=2463027483589999860
The Spa and Sauna Shop
250 E Glendale Ave
Sparks, NV 89431
☎ 775-852-3838
https://maps.google.com/?cid=16064479716723701911
Reno Hot Spring Spas and Billiards
6815 Sierra Center Parkway #100
Reno, NV 89511
☎ 775-851-7727
https://maps.google.com/?cid=921080039542699057
https://twitter.com/spansaunashop
https://www.facebook.com/SpaAndSaunaShop