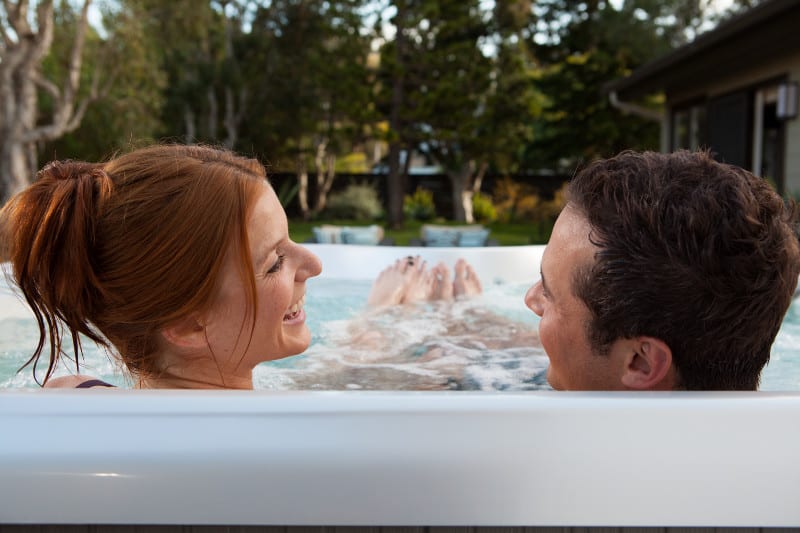 Muscle and Joint Recovery In a Portable Spa, Hot Tubs Incline Village
Whether you're getting ready to run a marathon, or you just feel like you have at the end of the day, a hot tub can help. With hot, massaging water pushing at all areas of the body, a few minutes in the spa is the key to safe, all natural muscle and joint recovery.
Here's what you have to gain from soaking in the hot tub.
Improved Flexibility, Range of Motion
With regular use, a hot tub can actually decrease joint inflammation, reducing stiffness and making movement easier. Water supports joints, decreasing pressure. With continued use, soaking in the hot tub increases flexibility and improves range of motion.
Warm Muscles Recover Faster
Before reaching for painkillers, give a luxurious soak in the hot tub a try. With elevated, sustained heat, a hot tub targets achy muscles all over the body, relaxing on contact. As muscles warm, they recover faster, giving you that sense of accomplishment you deserve, without the aches and pains.
What About the Hot Tub Before Exercise?
The heat of the hot tub is the perfect way to loosen and relax muscles before engaging in strenuous exercise. In just a few minutes, the body is loose and limber. Don't forget to drink plenty of fluids—a hot soak will loosen your muscles, but you still need to keep them hydrated.
So Go Ahead, Take a Soak, You Deserve It!
It's, fast, fun and relaxing. Not only that, it's good for the body, soothes the mind and can improve your overall health and well-being.
To encourage local residents to check out the benefits of using a hot tub to help improve their overall health and well-being, The Spa and Sauna Company is providing free test soaks at all their showrooms. We do recommend, however, that people wanting to schedule their free 30-minute soak call us ahead of time to reserve their spot.
To learn more about the benefits of owning a hot tub, just give us a call at 775-852-3838 or visit our website at: https://www.spaandsauna.com.
The Spa and Sauna Co.
9748 So. Virginia St. Ste. C-D
Reno, NV 89511
☎ 775-852-3838
https://maps.google.com/?cid=2463027483589999860
https://spaandsauna.com/locations-south-virginia-st-reno/
The Spa and Sauna Shop
250 E Glendale Ave
Sparks, NV 89431
☎ 775-852-3838
https://maps.google.com/?cid=16064479716723701911
https://spaandsauna.com/locations-glendale-ave-sparks/
Reno Hot Spring Spas and Billiards
6815 Sierra Center Parkway #100
Reno, NV 89511
☎ 775-851-7727
https://maps.google.com/?cid=921080039542699057
https://spaandsauna.com/locations-sierra-center-parkway-reno/
Menu