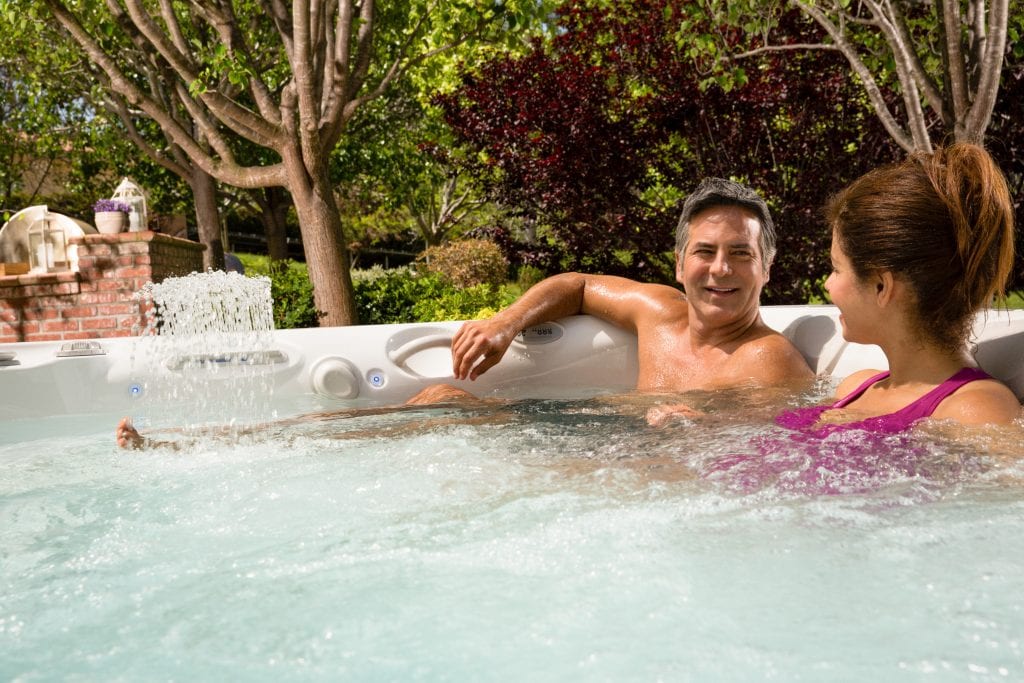 Improve Health In a Spa at Home, Hot Tubs Truckee
A smart diet, regular exercise and healthy choices can lead to a happy, energetic life. But did you know that using a hot tub can also promote health and well-being? Here's how to soak your way to better health.
De-stress Naturally
A few relaxing minutes in the hot tub can relieve the strain that elevated stress creates, making it easier to work through difficult situations. Before work, after dinner or before bed, enjoy personalized massage compliments of high-powered jets in an at home spa.
Loosen Stiff Muscles and Joints
With age, flexibility and range of motion begin to decline, making it difficult to do the things we enjoy. With intense heat, customized massage and buoyancy, a soak in the hot tub is an easy way to get long lasting relief.
Decrease Symptoms of Diabetes
Diabetes often triggers negative symptoms, like insomnia and even weight gain. Soaking in warm, massaging water can reduce blood sugar levels, promote deep, restorative sleep, and even jumpstart fitness levels.
So Go Ahead, Take a Soak, You Deserve It!
It's, fast, fun and relaxing. Not only that, it's good for the body, soothes the mind and can improve your overall health and well-being.
To encourage local residents to check out the benefits of using a hot tub to help improve their overall health and well-being, The Spa and Sauna Company is providing free test soaks at all their showrooms.
We do recommend however that people wanting to schedule their free 30-minute soak call us ahead of time to reserve their spot.
To learn more about the benefits of owning a hot tub, pick up a copy of our free buyer's guide… How to Buy a Hot Tub The Right Way! Just give us a call or visit our website at: http://www.spaandsauna.com
The Spa and Sauna Co.
9748 So. Virginia St. Ste. C-D
Reno, NV 89511
☎ 775-852-3838
https://maps.google.com/?cid=2463027483589999860
The Spa and Sauna Shop
250 E Glendale Ave
Sparks, NV 89431
☎ 775-852-3838
https://maps.google.com/?cid=16064479716723701911
Reno Hot Spring Spas and Billiards
6815 Sierra Center Parkway #100
Reno, NV 89511
☎ 775-851-7727
https://maps.google.com/?cid=921080039542699057
https://twitter.com/spansaunashop
https://www.facebook.com/SpaAndSaunaShop
http://www.houzz.com/pro/webuser-261914/the-spa-and-sauna-shop