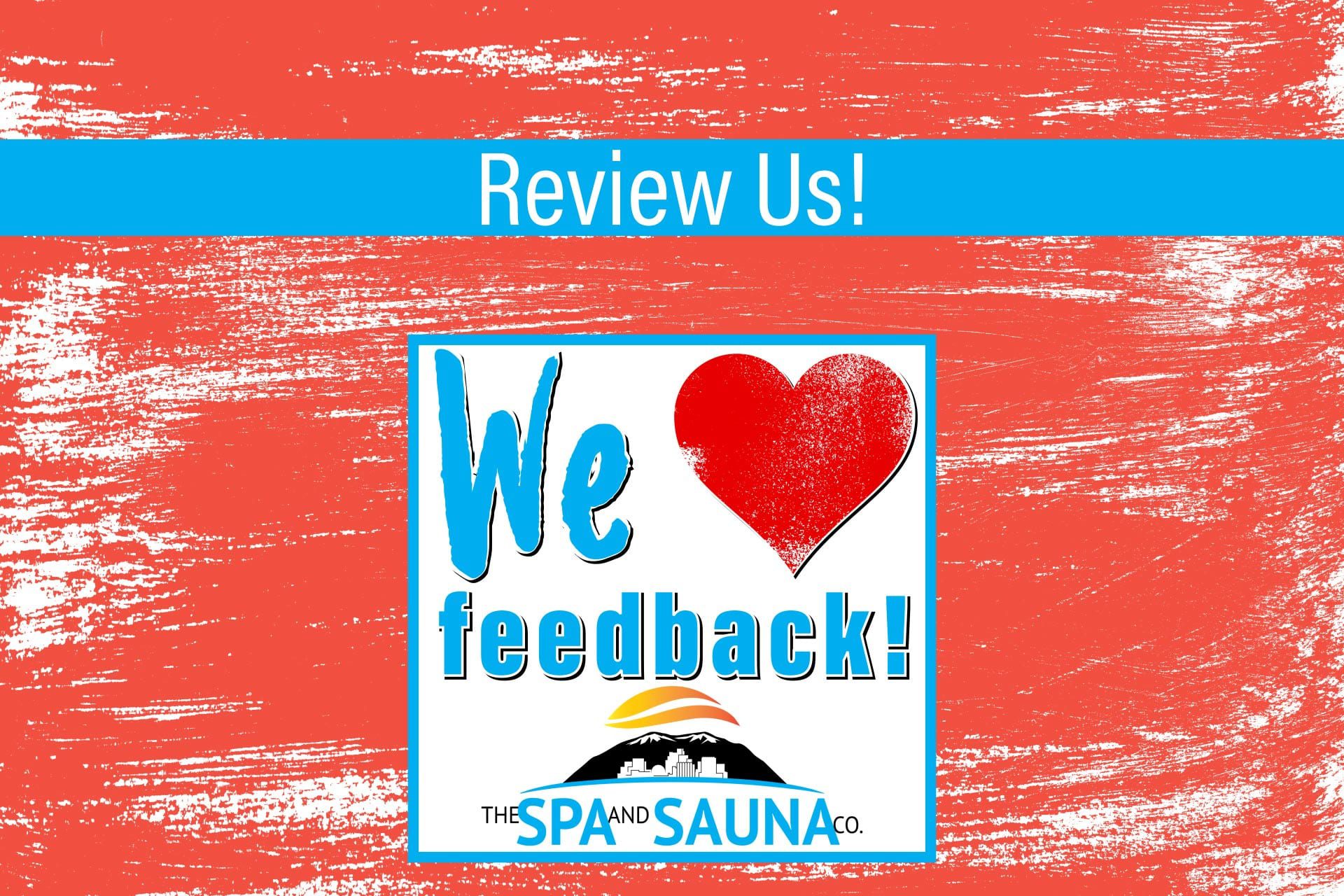 Review Us!
By Laura Varnon, Marketing Coordinator
We love hearing feedback from our customers! In fact, we encourage it.
Who will ask for feedback
Any team member from The Spa and Sauna Co./Hot Spring Spas may ask you for your voluntary and honest review of your experience.
Why we request feedback
Your positive feedback helps community members like you find the best hot tub, swim spa, sauna and BBQ store near them.
Any negative feedback we receive, while rare, helps us improve any processes that need refining. And for that reason, we welcome that kind of feedback as well.
How we request feedback
We will ask for your feedback in a variety of ways, to make it most convenient for you. You might get a request by email, or you can provide it yourself on our website, public review pages or our social media channels.
When we ask for feedback
We send Customer Satisfaction Surveys and other emails, typically after a big purchase or a service call, asking about your experience. We also list reviews on our website here. You can leave a review directly on our website through that link, as well.
And, of course, we welcome reviews on Google, Facebook or any other review platforms you can think of.
What your reviews do
Your reviews help people find the best hot tub store in their area and support small business.
While we've been in business since 1990 in Nevada and since 1976 in California, we are still a locally based small business.
Your purchases and reviews support over 40 employees and families in your own community.
We want all of our customers to have a positive experience in our showrooms and we work to create that experience for every single customer, every single time.
So give us your opinion. We're happy to hear it!
To review us, click here.