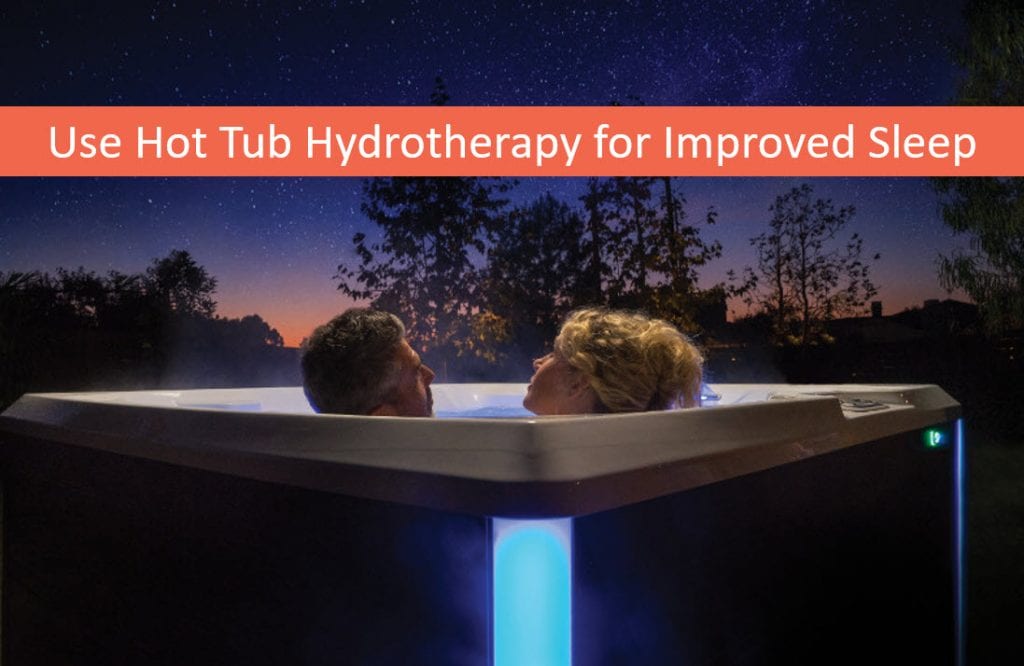 Use Hot Tub Hydrotherapy for Improved Sleep, San Jose Hot Tubs
Optimizing health with deep, peaceful sleep begins and ends with the right lifestyle choices. A dip in the family hot tub along with a few commonsense strategies can promote sleep, making it easier to look and feel your best. Ready to get a good night's rest by lounging in the spa?
Here's how hot tub hydrotherapy can lead to improved sleep.
The Role of Sleep in Health and Wellness
We've been told for centuries how important sleep is for health, but why? Mostly because the body works to repair itself as we rest, delivering oxygen and nutrients to the skin and other organs. Unfortunately, not everyone sleeps soundly, and over time, inadequate sleep can lead to decreased productivity, weight gain, and even heart problems. The good news is, restful sleep on a regular basis is one of the best things you can do for optimal health.
Hot Tub Hydrotherapy
The family hot tub is more than a fun meeting place to share laughs and conversations with friends. In fact, it's an amazing tool for promoting a deep, revitalizing sleep. It has a lot to do with relaxation and how just a quick soak eases stress and relaxes the entire body. But it also prepares the body for a quick transition from awake to sleep. High heat raises core body temperature, but the quick decrease when you get out triggers the brain that sleep is near. Twenty minutes before bed is all it takes to promote a great night's rest.
A Hot Tub for Health
Sleeping better is only one of the amazing benefits from regular hot tub use. Spending a few relaxing moments in the spa can also ease a variety of aches and pains, reduce arthritis and chronic back pain symptoms, ease stress and even strengthen relationships. So much good can come form a dip in the spa, it's easy to see why so many people have chosen to make an at home hot tub part of a healthy lifestyle.
So Go Ahead, Take a Soak, You Deserve It!
It's fast, fun and relaxing. Not only that, it's good for the body, soothes the mind and can improve your overall health and well-being.
To encourage local residents to check out the benefits of using a hot tub to help improve their overall health and well-being, The Spa and Sauna Company is providing free test soaks at all their showrooms. We do recommend, however, that people wanting to schedule their free 30-minute soak call us ahead of time to reserve their spot.
To learn more about the benefits of owning a hot tub, just give us a call at 408-996-9693 or visit our website at: https://spaandsauna.com/hot-tubs-san-jose-swim-spas-sale/.
Hot Spring Spas of San Jose
2627 S. Bascom Ave.
Campbell, CA 95008
☎ 408-996-9693
https://www.google.com/maps?cid=7239402217658860966
https://spaandsauna.com/locations-san-jose/
Hot Tubs San Jose
Hot Spring Spas of Santa Cruz
707 River St.
Santa Cruz, CA 95060
☎ 831-425-7727
https://www.google.com/maps?cid=7323132295424075120
https://spaandsauna.com/locations-santa-cruz/
The Spa and Sauna Co.
9748 So. Virginia St. Ste. C-D
Reno, NV 89511
☎ 775-852-3838
https://maps.google.com/?cid=2463027483589999860
https://spaandsauna.com/locations-south-virginia-st-reno/
The Spa and Sauna Shop
250 E Glendale Ave
Sparks, NV 89431
☎ 775-852-3838
https://maps.google.com/?cid=16064479716723701911
https://spaandsauna.com/locations-glendale-ave-sparks/
Reno Hot Spring Spas and Billiards
6815 Sierra Center Parkway #100
Reno, NV 89511
☎ 775-851-7727
https://maps.google.com/?cid=921080039542699057
https://spaandsauna.com/locations-sierra-center-parkway-reno/