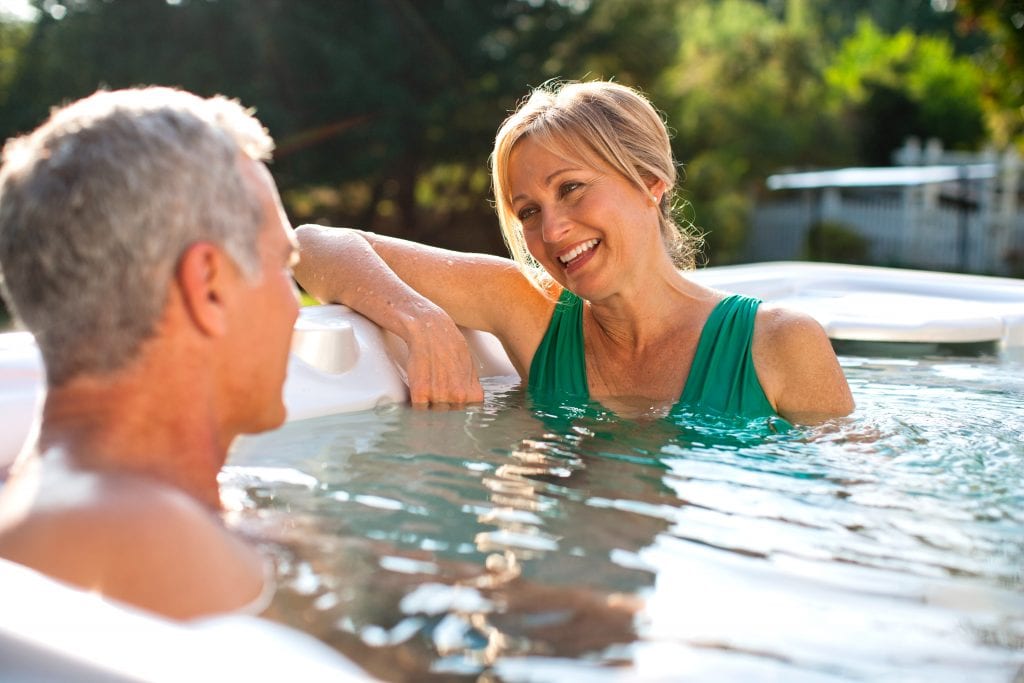 Spa Dealer Supports Physical Therapy Month- Hot Tubs Truckee
"In addition to physical pain, dealing with a chronic illness places tremendous internal stress on the body, which can also be debilitating. Therefore, it makes sense to look for healthier ways to beat pain from long-term diseases or injuries," said Scott Clark, president of The Spa and Sauna Company.
Here are three ways to beat pain organically at home.
Soak Away Pain and Stress in a Hot Tub – Hydrotherapy, as in soaking in the soothing water of a hot tub is an easy, convenient way to de-stress while also enjoying immediate relief from sore muscles and achy joints.
Portable spas make it easy to add this powerful healing tool to any spot in the yard or patio. As an added benefit to having a hot tub in the backyard, friends and family enjoy the beautiful, relaxing atmosphere it creates. The ultimate social spot for families, the right hot tub offers entertainment, and pain relief on demand.
Listen to Relaxation Tapes or Music – Sit or lie down in a relaxed position and place headphones on for a calm and soothing pain management session. Online video meditation guides for pain management can be helpful, but even favorite music can provide a mental break from pain. The mind is a powerful tool that can be used effectively when dealing with long-term, chronic pain.
Use Electrical Stimulation – A TENS machine is a small battery operated device that is placed strategically on the body to deliver mild electrical stimulation. Home units are mild and safe to use but they should only be approved and administered by qualified medical professionals.
To encourage local residents to check out the benefits of using a swim spa or hot tub to help improve their overall health and well-being, The Spa and Sauna Company is providing free test soaks at all their showrooms.
They do recommend however that people wanting to schedule their free 30-minute soak call them ahead of time to reserve their spot.
To learn more about the benefits of owning a hot tub, pick up a copy of their free buyer's guide, How to Buy a Hot Tub The Right Way! Just call ☎ 775-852-3838 or visit https://SpaAndSauna.com
The Spa and Sauna Co.
9748 So. Virginia St. Ste. C-D
Reno, NV 89511
☎ 775-852-3838
https://maps.google.com/?cid=2463027483589999860
The Spa and Sauna Shop
250 E Glendale Ave
Sparks, NV 89431
☎ 775-852-3838
https://maps.google.com/?cid=16064479716723701911
Reno Hot Spring Spas and Billiards
6815 Sierra Center Parkway #100
Reno, NV 89511
☎ 775-851-7727
https://maps.google.com/?cid=921080039542699057
https://twitter.com/spansaunashop
https://www.facebook.com/SpaAndSaunaShop
http://www.houzz.com/pro/webuser-261914/the-spa-and-sauna-shop