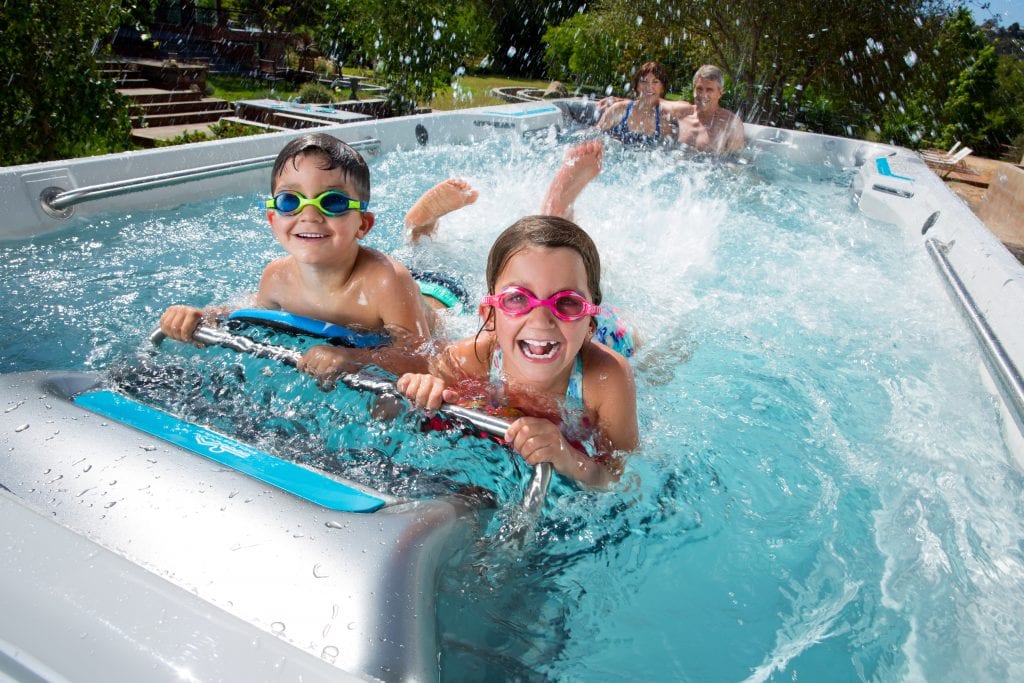 Enhance Family Time With Swim Spas Lake Tahoe Style!
Looking for a solution to family time that's exciting and a smart investment in health? Introducing the swim spa, the easy way to maximize family time from the comfort and convenience of home. Here's some information to get you started.
Kid Friendly Fun
When a backyard swimming pool isn't an option, a swim spa is a fantastic alternative. Parents prefer a swim spa over a traditional swimming pool as it's less costly to maintain, capable of going in compact spaces and can move with the family.
Year-round Spa For Relaxation
A swim spa at home eliminates the need to cover the family pool for months at a time awaiting warm weather. With high-powered jets, a swim spa is the solution to year round hot tub fun. Sit back, relax and engage in easy conversation with the family.
Promote Great Health and Physical Fitness
Active families are healthy families, and a swim spa at home makes it easier than ever to engage in aquatic exercise on-demand. Whether swimming laps, stretching or water jogging, physical fitness is easy with a swim spa at home.
So Go Ahead, Take a Soak, You Deserve It!
It's, fast, fun and relaxing. Not only that, it's good for the body, soothes the mind and can improve your overall health and well-being.
To encourage local residents to check out the benefits of using a swim spa to help improve their overall health and well-being, The Spa and Sauna Company is providing free swim spa test soaks at all their showrooms.
We do recommend however that people wanting to schedule their free 30-minute soak call us ahead of time to reserve their spot.
To learn more about the benefits of owning a swim spa, just give us a call at ☎ 775-852-3838 or visit our website at: https://www.spaandsauna.com
The Spa and Sauna Co.
9748 So. Virginia St. Ste. C-D
Reno, NV 89511
☎ 775-852-3838
https://maps.google.com/?cid=2463027483589999860
The Spa and Sauna Shop
250 E Glendale Ave
Sparks, NV 89431
☎ 775-852-3838
https://maps.google.com/?cid=16064479716723701911
Reno Hot Spring Spas and Billiards
6815 Sierra Center Parkway #100
Reno, NV 89511
☎ 775-851-7727
https://maps.google.com/?cid=921080039542699057
https://twitter.com/spansaunashop
https://www.facebook.com/SpaAndSaunaShop
http://www.houzz.com/pro/webuser-261914/the-spa-and-sauna-shop