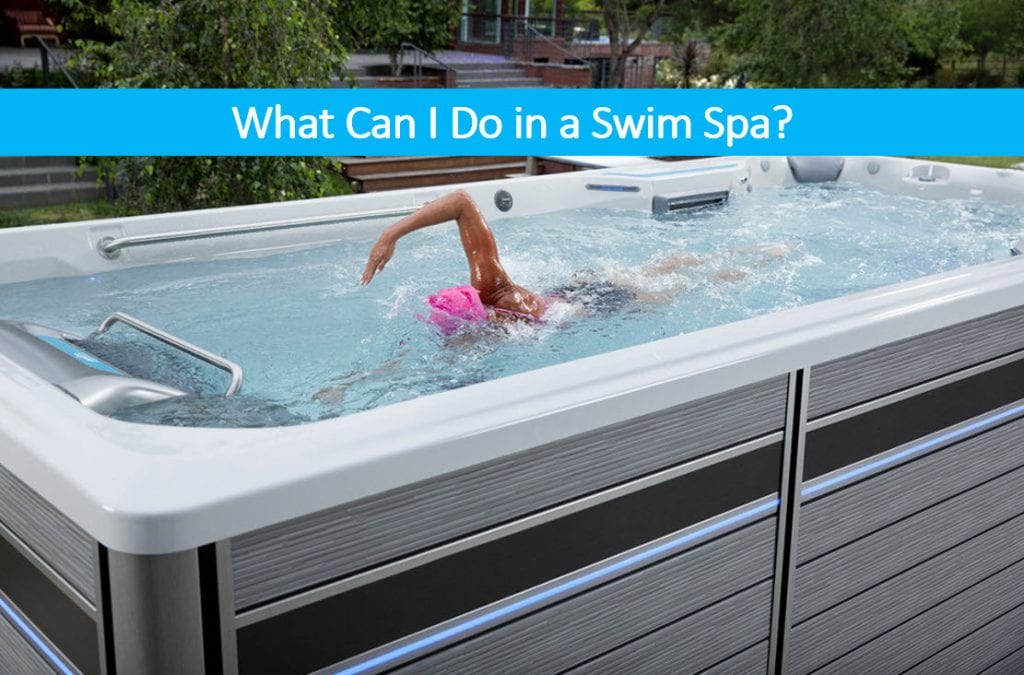 What Can I Do in a Lap Pool? Swim Spas Near Me Sparks
Maybe you've heard about a swim spa, but what can you do in it? With an adjustable current, awesome accessories and maybe even a hot tub at one end, here are three super fun things to do in a swim spa at home.
Swim Laps Without Hitting the Wall
– With an adjustable current of a swim spa, it's possible to swim laps without ever hitting the wall or having to turn around. Swim at a pace that's comfortable, and adjust the current as you become faster and stronger.
Rejuvenate with Hot Tub Hydrotherapy – The best swim spas offer far more than just swimming. With heat and hydrotherapy jets, your swim spa doubles as a relaxing escape for easing aches and pains, relieving stress and getting that "me time" you deserve.
Entertain the Kids with Body Surfing – Don't forget about the kids, a swim spa is the perfect place for surfing fun! Turn up the current, add some body boards and let the kids enjoy some exciting wave surfing or rafting from the comfort of home.
So Go Ahead, Take a Swim, You Deserve It!
It's, fast, fun and relaxing. Not only that, it's good for the body, soothes the mind and can improve your overall health and well-being.
To encourage local residents to check out the benefits of using a swim spa to help improve their overall health and well-being, The Spa and Sauna Company is providing free swim spa test soaks at all their showrooms. We do recommend, however, that people wanting to schedule their free 30-minute test call us ahead of time to reserve their spot.
To learn more about the benefits of owning a swim spa, just give us a call at ☎ 775-852-3838 or visit our website at: https://www.spaandsauna.com/endless-pools-fitness-systems
The Spa and Sauna Co.
9748 So. Virginia St. Ste. C-D
Reno, NV 89511
☎ 775-852-3838
https://maps.google.com/?cid=2463027483589999860
https://spaandsauna.com/locations-south-virginia-st-reno/
The Spa and Sauna Shop
250 E Glendale Ave
Sparks, NV 89431
☎ 775-852-3838
https://maps.google.com/?cid=16064479716723701911
https://spaandsauna.com/locations-glendale-ave-sparks/
Reno Hot Spring Spas and Billiards
6815 Sierra Center Parkway #100
Reno, NV 89511
☎ 775-851-7727
https://maps.google.com/?cid=921080039542699057
https://spaandsauna.com/locations-sierra-center-parkway-reno/