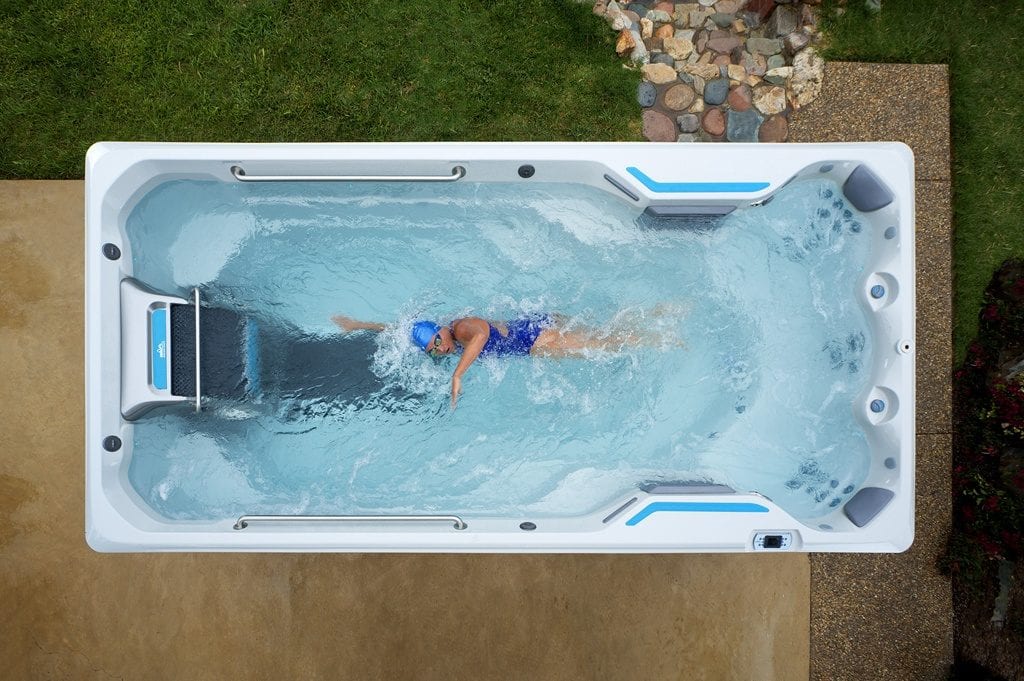 Swim Spas Reno – Relaxation and Exercise Made Easy
For relaxation, exercise and just plain fun, there's nothing quite like a swim spa for improved health and well-being. If you're ready to learn how a swim spa can add value to your life, here's what you should kn
Swim For Optimal Health
Whether you're looking to shed a few pounds, tone muscles or build strength, a few laps in the fitness pool is an easy solution. It's tough to beat swimming – a low impact exercise for conditioning and weight loss.
Limited Space? No Problem
Space saving and convenient, the modern swim spa can fit virtually anywhere. Designed with compact space in mind, swim spas deliver big benefits. And with a variety of installment options, the possibilities are truly endless.
Enhance the Value of Your Home
A practical and smart lifestyle choice, a swim spa is an easy way to increase the value of your home. The right model is inexpensive to install and requires less space and care than a traditional pool.
So Go Ahead, Take a Soak, You Deserve It!
It's, fast, fun and relaxing. Not only that, it's good for the body, soothes the mind and can improve your overall health and well-being.
To encourage local residents to check out the benefits of using a swim spa to help improve their overall health and well-being, The Spa and Sauna Company is providing free swim spa test soaks at all their showrooms.
We do recommend however that people wanting to schedule their free 30-minute soak call us ahead of time to reserve their spot.
To learn more about the benefits of owning a swim spa, just give us a call at ☎ 775-852-3838 or visit our website at: https://spaandsauna.com/swimcross-exercise-systems/
The Spa and Sauna Co.
9748 So. Virginia St. Ste. C-D
Reno, NV 89511
☎ 775-852-3838
https://maps.google.com/?cid=2463027483589999860
The Spa and Sauna Shop
250 E Glendale Ave
Sparks, NV 89431
☎ 775-852-3838
https://maps.google.com/?cid=16064479716723701911
Reno Hot Spring Spas and Billiards
6815 Sierra Center Parkway #100
Reno, NV 89511
☎ 775-851-7727
https://maps.google.com/?cid=921080039542699057
https://twitter.com/spansaunashop
https://www.facebook.com/SpaAndSaunaShop
http://www.houzz.com/pro/webuser-261914/the-spa-and-sauna-shop