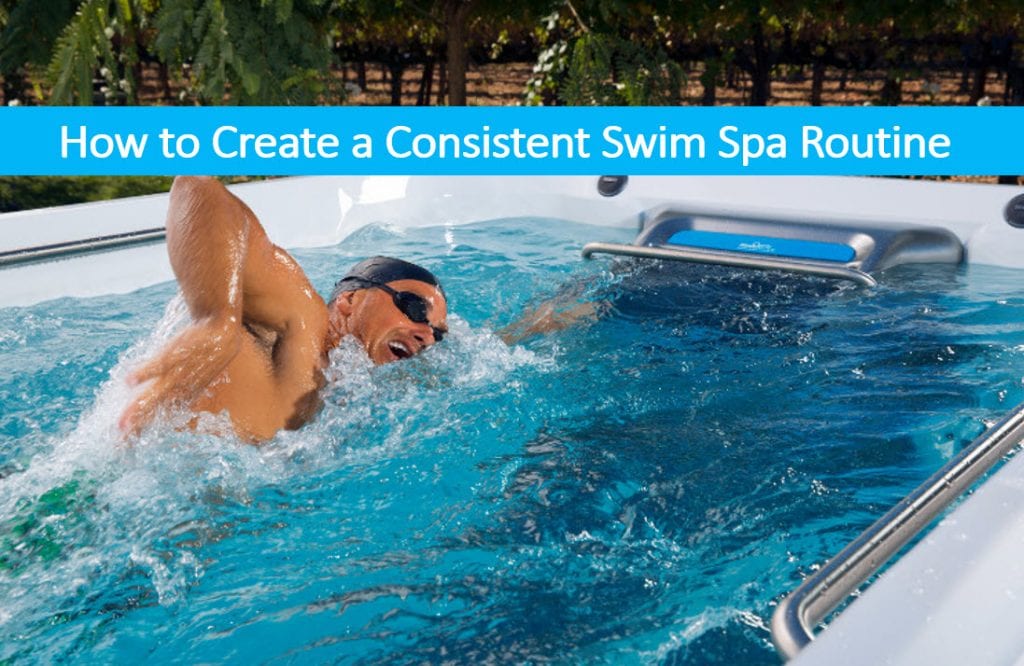 Exercise Spas – How to Create a Consistent Routine, Swim Spas Santa Cruz, Lap Pools
It's hard to get yourself in a consistent exercise routine, then maintaining it can be a challenge.
Here are three ways to maintain a consistent exercise routine in a swim spa.
Allow Buoyancy to Support Your Joints
– A swim spa can offer you a whole-body daily workout routine that's easy on your joints. Water buoyancy supports your joints, allowing you an effective exercise routine, including a stronger core, more energy, and less anxiety or depression.
Keep Extreme Weather from Creating Routine Inconsistencies – Finally gotten into an exercise routine? The last thing you need is bad weather to get you out of the habit. A swim spa offers the required tools to ensure a consistent routine year round. Rain or shine, snow or hail, don't let weather stop you from staying healthy.
Keep a Consistent Routine in a Swim Spa Even When the Kids are Home – Swim spas offer a controlled environment so even the little ones can learn to swim, meaning you can enjoy a consistent exercise routine the whole family can participate in. Just adjust the temperature for a comfortable and safe experience for both children and adults.
So Go Ahead, Take a Swim, You Deserve It! – It's, fast, fun and relaxing. Not only that, it's good for the body, soothes the mind and can improve your overall health and well-being.
To encourage local residents to check out the benefits of using a swim spa to help improve their overall health and well-being, The Spa and Sauna Company is providing free swim spa test soaks at all their showrooms. We do recommend, however, that people wanting to schedule their free 30-minute test call us ahead of time to reserve their spot.
To learn more about the benefits of owning a swim spa, just give us a call at ☎ 831-425-7727 or visit our website at: https://www.spaandsauna.com/endless-pools-fitness-systems.
Hot Spring Spas of Santa Cruz
707 River St.
Santa Cruz, CA 95060
☎ 831-425-7727
https://www.google.com/maps?cid=7323132295424075120
https://spaandsauna.com/locations-santa-cruz/
Hot Spring Spas of San Jose
1002 S De Anza Blvd.
San Jose, CA 95129
☎ 408-996-9693
https://www.google.com/maps?cid=7239402217658860966
https://spaandsauna.com/locations-san-jose/
The Spa and Sauna Co.
9748 So. Virginia St. Ste. C-D
Reno, NV 89511
☎ 775-852-3838
https://maps.google.com/?cid=2463027483589999860
https://spaandsauna.com/locations-south-virginia-st-reno/
The Spa and Sauna Shop
250 E Glendale Ave
Sparks, NV 89431
☎ 775-852-3838
https://maps.google.com/?cid=16064479716723701911
https://spaandsauna.com/locations-glendale-ave-sparks/
Reno Hot Spring Spas and Billiards
6815 Sierra Center Parkway #100
Reno, NV 89511
☎ 775-851-7727
https://maps.google.com/?cid=921080039542699057
https://spaandsauna.com/locations-sierra-center-parkway-reno/