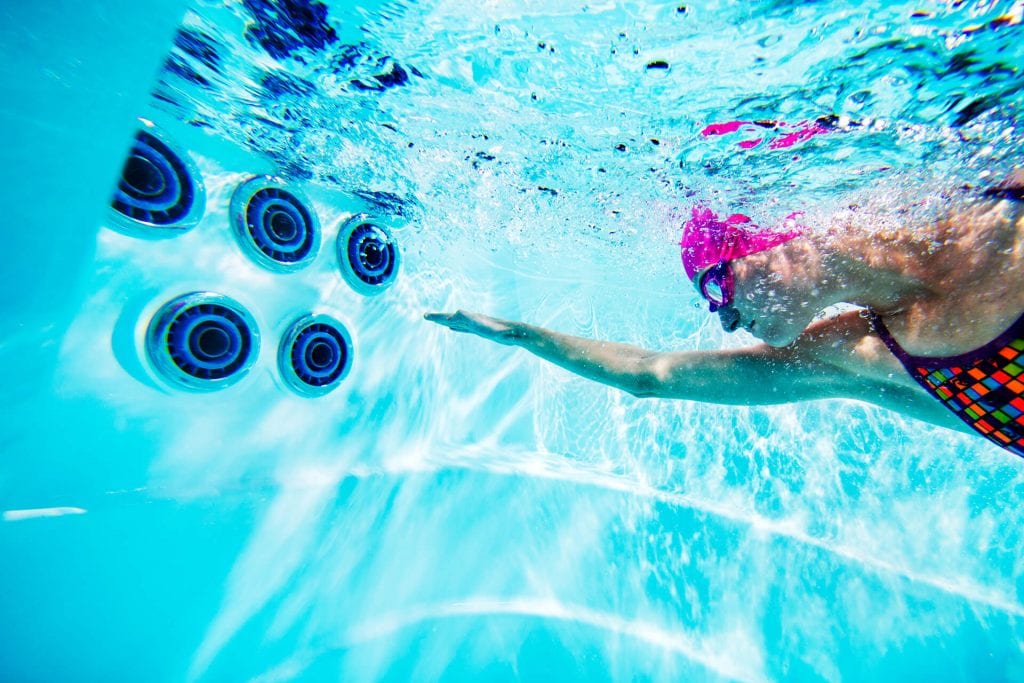 Hot Tub Dealer Supports Family Stories Month – Swim Spas Truckee, Lap Pools
"In an age of electronic distractions and hectic schedules, it can be difficult to get people to pay attention to family stories," said Scott Clark, president of The Spa and Sauna Company.
Here are three ways to create long-term memories and lasting lessons that all family members can do.
Create Memories and Exercise at the Same Time with a Swim Spa – Regular exercise is vital to healthy family growth and well-being. A swim spa is a great backyard addition because it offers the convenience of aquatic exercise with the comfort and luxury of a hot tub — the perfect space to talk about family history, memories and events.
Reach Children with Stories from Childhood – Rather than tell children bedtime stories created by others, share family stories about ancestors. Not only do they teach children important lessons, but they also relate events and trials that helped build the family, creating a feeling of connectedness.
Talk Regularly with Grandparents and Community Seniors – Senior citizens have a unique perspective on current events and what the future may hold. Exposing the youngest generation to elders and grandparents on both sides of the family can help them learn about the joys and struggles that define their past.
To encourage local residents to check out the benefits of using a swim spa or hot tub to help improve their overall health and well-being, The Spa and Sauna Company is providing free test soaks at all their showrooms.
They do recommend however that people wanting to schedule their free 30-minute soak call them ahead of time to reserve their spot.
To learn more about the benefits of owning a hot tub, pick up a copy of their free buyer's guide, How to Buy a Hot Tub The Right Way! Just call ☎ 775-852-3838 or visit https://spaandsauna.com/swim-spas-overview/
The Spa and Sauna Co.
9748 So. Virginia St. Ste. C-D
Reno, NV 89511
☎ 775-852-3838
https://maps.google.com/?cid=2463027483589999860
The Spa and Sauna Shop
250 E Glendale Ave
Sparks, NV 89431
☎ 775-852-3838
https://maps.google.com/?cid=16064479716723701911
Reno Hot Spring Spas and Billiards
6815 Sierra Center Parkway #100
Reno, NV 89511
☎ 775-851-7727
https://maps.google.com/?cid=921080039542699057
https://twitter.com/spansaunashop
https://www.facebook.com/SpaAndSaunaShop
http://www.houzz.com/pro/webuser-261914/the-spa-and-sauna-shop
Swim Spas Truckee ☎ 775-852-3838 | Hot Tubs, Swim Spas Dealer Reno Publishes "3 Ways to Create Long Term Memories and Lasting Lessons." Clearance Sale