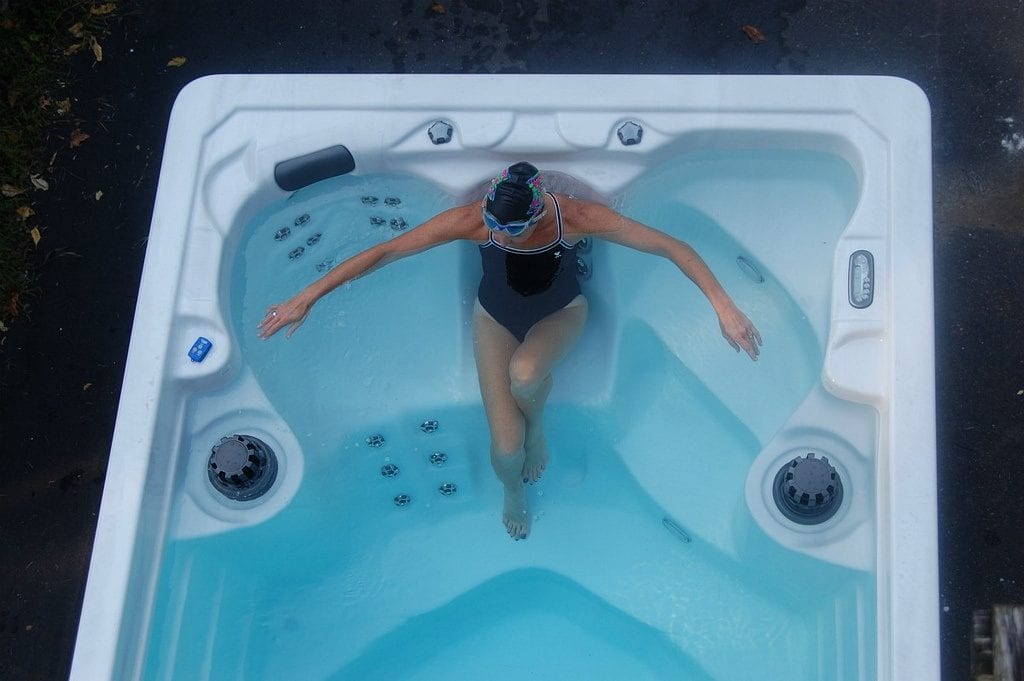 Aquatic Exercise in a Lap Pool, Swim Spa Sale Carson City
Swimming from home is an easy way to improve health and wellbeing. But if your pool is on the small side, a rigorous swim workout means having to turn every few seconds as you reach the wall. Here's why the swim spa is a practical and smart choice.
Smooth, Never-ending Current for Lap Swimming
In a traditional swimming pool, the wall disrupts flow, and swimmers need to turnaround and flip to continue. The modern swim spa provides something different—a never-ending current for nonstop swimming in place.
An Aquatic Fitness Center That Fits in Compact Space
Many swim spas are equipped with underwater treadmills, resistance bands and a variety of strength training gear. Because the average swim spa is smaller than a traditional swimming pool, even people with limited space can enjoy aquatic fitness from home.
A Soothing Spa At the Other End
After a tough water workout, nothing satisfies more than a few minutes of personalized hydro massage. With soothing jets at the other end, a swim spa offers the best of both worlds—an amazing lap pool with all the therapeutic benefits of spa soaking.
So Go Ahead, Take a Swim, You Deserve It!
It's, fast, fun and relaxing. Not only that, it's good for the body, soothes the mind and can improve your overall health and well-being.
To encourage local residents to check out the benefits of using a swim spa to help improve their overall health and well-being, The Spa and Sauna Company is providing free swim spa test soaks at all their showrooms. We do recommend, however, that people wanting to schedule their free 30-minute test call us ahead of time to reserve their spot.
The Spa and Sauna Co.
9748 So. Virginia St. Ste. C-D
Reno, NV 89511
☎ 775-852-3838
https://maps.google.com/?cid=2463027483589999860
https://spaandsauna.com/locations-south-virginia-st-reno/
The Spa and Sauna Shop
250 E Glendale Ave
Sparks, NV 89431
☎ 775-852-3838
https://maps.google.com/?cid=16064479716723701911
https://spaandsauna.com/locations-glendale-ave-sparks/
Reno Hot Spring Spas and Billiards
6815 Sierra Center Parkway #100
Reno, NV 89511
☎ 775-851-7727
https://maps.google.com/?cid=921080039542699057
https://spaandsauna.com/locations-sierra-center-parkway-reno/