Sauna use began in Nordic regions centuries ago.
In fact, most every house in Finland contains a built in sauna. There still exists an old Finnish saying, "saunassa ollaan kuin kirkossa," which means "one should behave in the sauna as in church." The Finnish sauna is most certainly a social and cultural ritual, but its many health benefits are realized by millions worldwide today. The cultural significance should not be overlooked.
We proudly carry Finnleo® Saunas to supply Saunas to the area. Finnleo® is the market leader and has the most complete line of traditional and infrared saunas. From entry level portable saunas to deluxe custom saunas with custom lighting, custom benching, and multiple wood choices and styles, Finnleo® has a sauna for every taste and budget. Finnleo® is Saunatec®, which has a history dating back to 1919, when the company was established in Wyborg, Finland.
We chose Finnleo® because we believe that they are the best engineered and best-built saunas available at any price.
When choosing a sauna there are many choices. Our saunas come in seven categories. Each category has many design options and models to choose from. While this list may seem a bit overwhelming at first, we have narrowed down the features and simplified it for you.
First off, note that there are two basic kinds of sauna; infrared saunas and traditional saunas. Once you have chosen which version is the right fit for you, then you can look at the various price points, construction options, and designs. Each of the categories are listed below. If you are looking for a sauna, simply browse below. As always, feel free to contact us at anytime!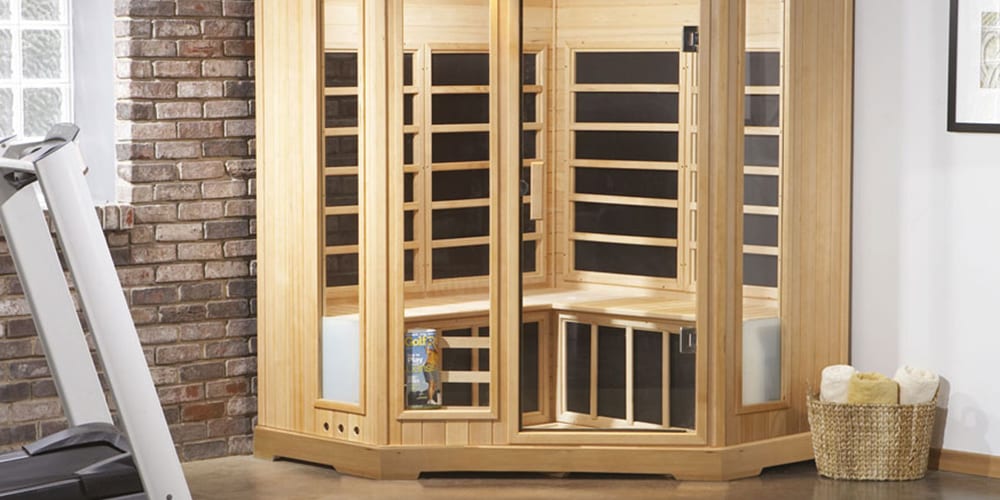 Infrared saunas are often called soft saunas because they produce higher humidity at lower temperatures. Far-Infrared Rays are the invisible portion of the light spectrum emitted by the sun. Far-Infrared Rays carry heat deep into the skin and muscle tissue without high surface temperatures. Far-Infrared Rays heat the body directly which raises the core temperature and produces a deep penetrating, detoxifying sweat at the cellular level. Because of the deep heat and detoxifying nature, infrared saunas are very popular with the medical community.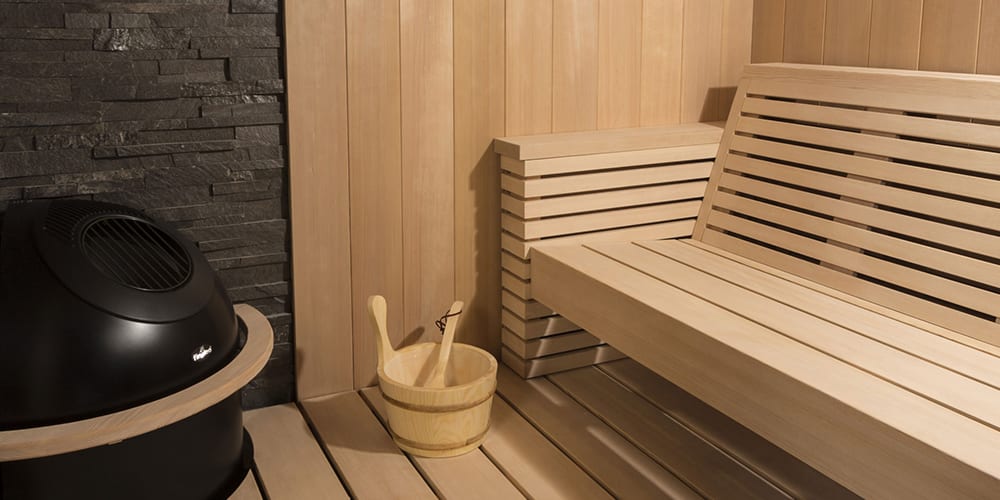 The traditional Finnish dry sauna is a high temperature, low humidity hot air bath. This causes sauna bathers to sweat quickly and with great intensity. The benefits of this intense sweat and deep heat are vast. First off the heat provides a work-out for the cardiovascular system, strong detoxification stimulation for the entire body, and a boost to the immune system. If you enjoy higher temperatures and steam in the sauna, then traditional sauna may be the best sauna for you.