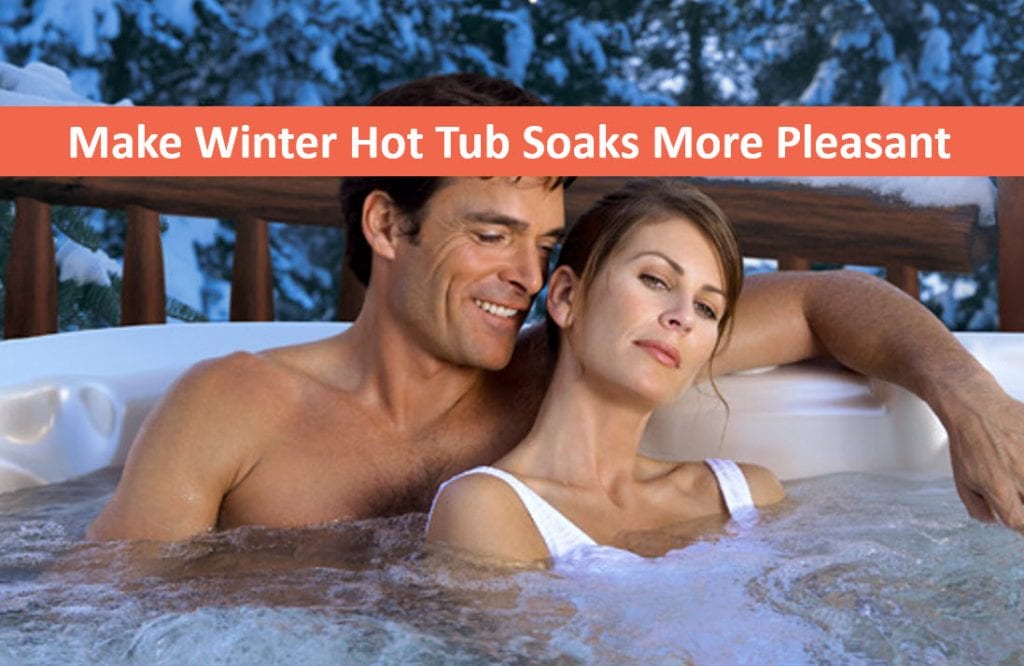 Make Winter Spa Soaks More Pleasant, Best Hot Tub Prices Reno
The winter is the perfect time to enjoy a warm, bubbly hot tub experience. But, while the temperature may be warm in the water, the cold still remains outside.
Here are three ways to make winter hot tub soaks more pleasant.
Buy a Towel Warmer for Your Hot Tub
Soaking in your hot tub is great for warming up on a cold winter day. But keeping that warmth as you exit your hot tub can be tricky. A towel warmer can help. Simply turn on the warmer and place your towels on it to warm. When you are done with your soak, they are ready to use for an ultra-comfort drying off experience.
Buy an Exit Rug and Slippers
Coming out of warm water can be a shock if your feet hit a freezing cold floor. Buy a soft floor mat and slippers, then, before you enter your hot tub, place the rug on your towel warmer with your towels. When exiting, pull your rug off your towel warmer and place it on the ground. You will exit the tub to a warm, feet-drying experience and slip on some soft slippers before heading back indoors.
Make Sure You Invest in a Quality Cover
The easiest way to enjoy a warm hot tub experience during the winter is to keep the heat in the water. A good hot tub cover makes a huge difference. Make sure it has a snug fit to keep heat from escaping. Ask your hot tub dealer about which hot tub cover will be best for your spa.
So Go Ahead, Take a Soak, You Deserve It!
It's fast, fun and relaxing. Not only that, it's good for the body, soothes the mind and can improve your overall health and well-being.
To encourage local residents to check out the benefits of using a hot tub to help improve their overall health and well-being, The Spa and Sauna Company and Hot Spring Spas of San Jose are providing free test soaks at all their showrooms. We do recommend, however, that people wanting to schedule their free 30-minute soak call us ahead of time to reserve their spot.
To learn more about the benefits of owning a hot tub, just give us a call at ☎ 775-852-3838 or visit our website at: Best Hot Tub Prices Reno.
The Spa and Sauna Co.
9748 So. Virginia St. Ste. C-D
Reno, NV 89511
☎ 775-852-3838
https://maps.google.com/?cid=2463027483589999860
https://spaandsauna.com/locations-south-virginia-st-reno/
The Spa and Sauna Shop
250 E Glendale Ave
Sparks, NV 89431
☎ 775-852-3838
https://maps.google.com/?cid=16064479716723701911
https://spaandsauna.com/locations-glendale-ave-sparks/
Reno Hot Spring Spas and Billiards
6815 Sierra Center Parkway #100
Reno, NV 89511
☎ 775-851-7727
https://maps.google.com/?cid=921080039542699057
https://spaandsauna.com/locations-sierra-center-parkway-reno/
Hot Spring Spas of San Jose
2627 S. Bascom Ave.
Campbell, CA 95008
☎ 408-996-9693
https://www.google.com/maps?cid=7239402217658860966
https://spaandsauna.com/locations-san-jose/
Hot Tubs San Jose
Hot Spring Spas of Santa Cruz
707 River St.
Santa Cruz, CA 95060
☎ 831-425-7727
https://www.google.com/maps?cid=7323132295424075120
https://spaandsauna.com/locations-santa-cruz/
Best Hot Tub Prices Reno, Best Portable Spa Prices Reno, Hot Tub Sale Reno, Hot Tub Dealer Reno