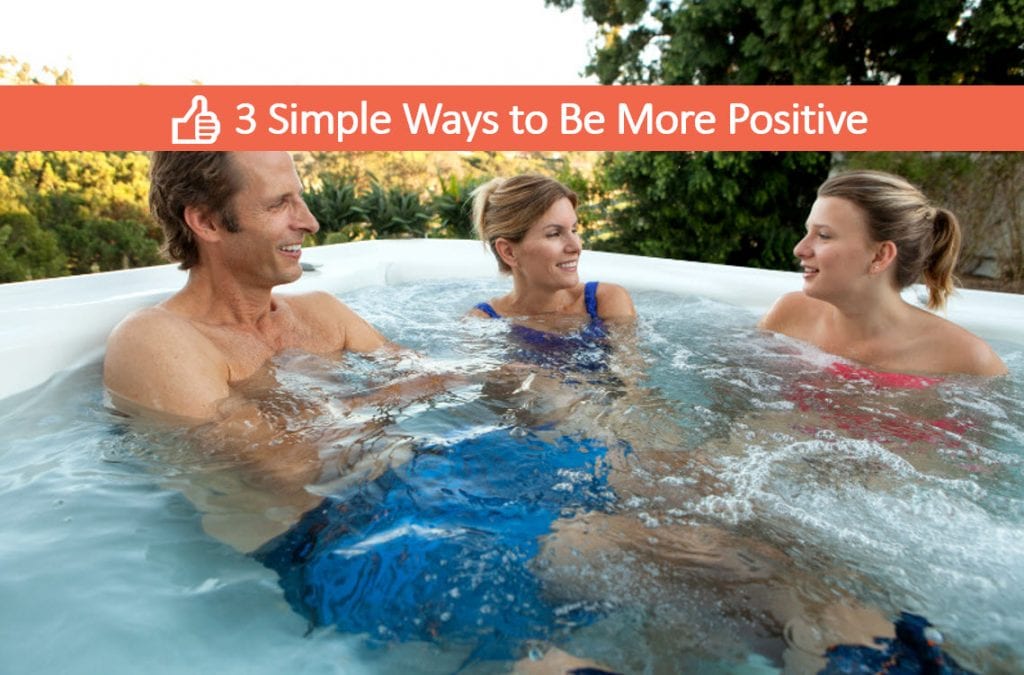 Hot Tub, Swim Spa Dealer Near Me in Sparks Supports Positive Attitude Month
There are many ways people can develop better ways of handling stress and trauma in life, and that's the reason October is positive attitude month. Having a positive attitude helps individuals deal with life in a more effective way, and also creates a more enjoyable life in general," said Scott Clark, president of The Spa and Sauna Company.
Here are three simple ways to be more positive.
Provide a Positive Space at Home – Create a happy, fun and enjoyable place at home to relax and unwind. Adding a backyard entertainment area with a hot tub not only adds living space to the home and provides the entire family with a place to relax, it is a powerful tool for stress relief.
Submersing the body completely in the hot, temperature-controlled water of a portable spa immediately takes all of the weight off of joints, muscles and bones. That relief floods the mind and body with a feeling of ecstasy. The heat regulation hot tubs use means long, soothing soaks are possible at the perfect temperature for as long as needed without the hassle of adjustments, and the pounding massage jets work out muscle kinks, gets the blood moving and relieves anxiety and tension.
Having a hot tub to relax in allows people to be freer to feel happy and have a positive attitude toward life.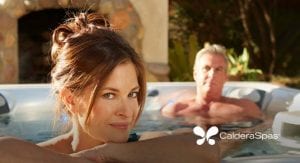 Be Enthusiastic – Face even big challenges with a feeling of excitement and see that it can be fun to find solutions to difficult situations or hard problems. It's a simple change of view that can make handing any kind of problem one with a positive atmosphere instead of a negative one.
Find the Humor in Everything – Being able to laugh at life and its problems, no matter how big or small, is one of the keys to a positive attitude and happier life. Humor isn't always appropriate, but with the exception of death or incarceration, most of life's trials can be looked at with humor that makes it easier to deal with.
There's another side to having the ability to laugh at life's problems. It makes people easier to be around. Good friends and family will be more than willing to support their loved ones through difficulties… to a point, but when the crying or moaning turns into a constant drone, it's not fun to be around, and only makes their lives bad too. While they're at it, people should also work at not getting bogged down in the drama and negativity of others as well.
To encourage local residents to check out the benefits of using a hot tub, swim spa or sauna to help improve their overall health and well-being, Spa and Sauna Company is providing free hot tub and swim spa test soaks. They do recommend, however, that people wanting to schedule their free 30-minute soak call them ahead of time to reserve their spot.
To learn more about the benefits of owning a hot tub, just call 775-852-3838 or visit https://spaandsauna.com/hot-tubs-overview/.
The Spa and Sauna Co.
9748 So. Virginia St. Ste. C-D
Reno, NV 89511
☎ 775-852-3838
https://maps.google.com/?cid=2463027483589999860
https://spaandsauna.com/locations-south-virginia-st-reno/
The Spa and Sauna Shop
250 E Glendale Ave
Sparks, NV 89431
☎ 775-852-3838
https://maps.google.com/?cid=16064479716723701911
https://spaandsauna.com/locations-glendale-ave-sparks/
Reno Hot Spring Spas and Billiards
6815 Sierra Center Parkway #100
Reno, NV 89511
☎ 775-851-7727
https://maps.google.com/?cid=921080039542699057
https://spaandsauna.com/locations-sierra-center-parkway-reno/