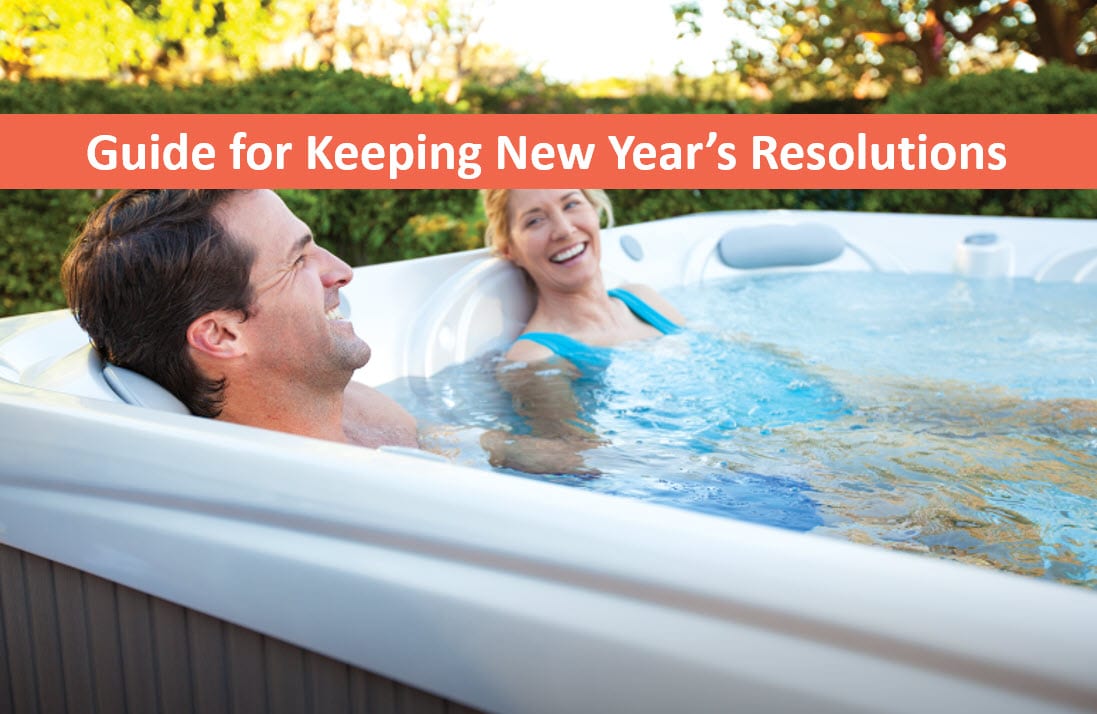 Soaking in a Hot Tub Makes Keeping Resolutions Easier, Hot Tubs Cupertino, San Jose
The Spa and Sauna Company, a hot tub and swim spa dealer with many stores serving Cupertino and San Jose publishes "How Using a Hot Tub Daily Makes Keeping Resolutions Easier."
"One of the biggest problems people have with making those grand, life-changing differences that resolutions demand is that they don't give themselves the best tools and take the right steps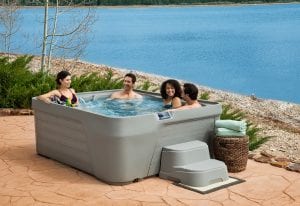 to make it all happen" said Scott Clark, president of The Spa and Sauna Company.
Here's how using a hot tub every day can help make keeping resolutions easier.
Releasing Stress and Renewing Focus with a Hot Tub – Soaking in a hot tub regularly helps people release the stress and tension of the day, as well as the worry of making their goals a reality. By reducing the worry, it is easier to regain focus on what has to be done in both the short and long term. Using time in the hot tub to meditate on the necessary next steps helps people get in touch with their inner abilities to make things happen. It is also a good way to recognize any unwarranted fears that may be stopping them from moving forward.
Soothe Nerves and Get Rid of Frustration by Soaking in the Portable Spa – Working hard toward a goal, especially after the first few weeks, can become more and more difficult. There may be things that get on people's nerves, anger them, and frustrate them. All of these things are normal, but it also makes resolutions so hard to keep. Soaking in the relaxing, temperature-controlled waters of a hot tub reduces tension in the body, relieves the nerves and relaxes the mind so people can find good solutions that make sense for the issues that have made reaching the goal harder.
Get the Sleep Necessary to Prepare for the Work Ahead with a Hot Tub – Sleep is one of the most overlooked aspects of getting the best out of life, whether it is reaching a long-term goal, or just getting through the work or school day ahead. There is so much to do already in daily life, and when people add big goals to their already packed schedules, there doesn't seem to be enough hours or energy in the day to get it all done… so what slides? The resolutions, of course. It doesn't have to be that way though.
Soaking for 20 minutes before bedtime in a hot tub prepares the body to go to sleep. It also quiets the mind so all of those thoughts about what is needed to reach goals, or just get through the day, are pushed aside. When soaking in the portable spa, the heart rate decreases, the buoyancy of the water removes the pressure from the body, and the soothing massage jets work out tension and rock people into a relaxed state, ready to sleep well all night long.
To encourage local residents to check out the benefits of using a hot tub, sauna or swim spa to help improve their overall health and well-being, The Spa and Sauna Company is providing free test soaks at all their showrooms.
To learn more about the benefits of owning a hot tub, just call ☎ 408-996-9693 or visit Hot Tubs, Swim Spas Cupertino
The Spa and Sauna Co. – San Jose – Home of Hot Spring Spas
2627 S. Bascom Ave.
Campbell, CA 95008
☎ 408-996-9693
https://www.google.com/maps?cid=7239402217658860966
https://spaandsauna.com/locations-san-jose/
The Spa and Sauna Co. – Santa Cruz – Home of Hot Spring Spas
707 River St.
Santa Cruz, CA 95060
☎ 831-425-7727
https://www.google.com/maps?cid=7323132295424075120
https://spaandsauna.com/locations-santa-cruz/
The Spa and Sauna Co.
9748 So. Virginia St. Ste. C-D
Reno, NV 89511
☎ 775-852-3838
https://maps.google.com/?cid=2463027483589999860
https://spaandsauna.com/locations-south-virginia-st-reno/
The Spa and Sauna Co. – Sparks – Clearance Center
250 E Glendale Ave
Sparks, NV 89431
☎ 775-852-3838
https://maps.google.com/?cid=16064479716723701911
https://spaandsauna.com/locations-glendale-ave-sparks/
The Spa and Sauna Co. – Carson City
3355 S. Carson St.
Carson City, NV 89701
☎ 775-433-0460
https://maps.google.com/?cid=2463027483589999860
https://spaandsauna.com/locations-s-carson-st-carson-city/
Spas by Renee – A Spa and Sauna Co. Brand – Las Vegas
6280 S. Pecos Rd., Ste. 600
Las Vegas, NV 89120
☎ 702-966-0857
https://maps.app.goo.gl/gRisZL5iLoAwvYsx5
https://spaandsauna.com/locations-las-vegas/