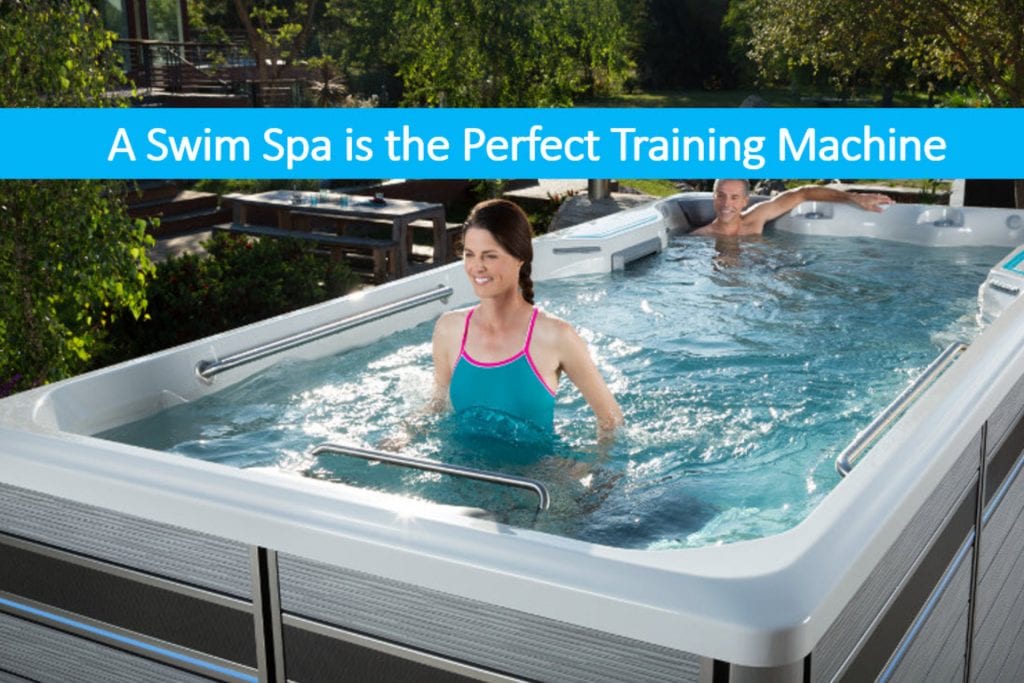 A Swim Spa as Home is The Perfect Training Machine, Lap Pool Sale Carson City
Are you an athlete looking to reach tiptop shape for competition or simply looking to turn up the heat on your current workout regimen?
With adjustable current, aquatic fitness accessories and more, here's how the modern swim spa functions as the perfect training machine at home.
Strength Training and Endurance
Lifting weights at the gym isn't the only way to improve muscle tone and build strength. In fact, it's not even ideal. With resistance bands, rowing bars and other accessories, it's easy to transform your swim spa into an amazing machine for easy strength training.
Cardiovascular Conditioning
A strong heart is the key to superior performance during an athletic competition or just an ordinary hard days' work. Aquatic exercise is one of the best activities for cardiovascular conditioning as you work the entire body at once, raising heart rate and shaping muscles.
Swim Without Having to Turn
The swim spa may be compact, but the open water current allows you to swim uninterrupted, without ever hitting the wall or having to turn around. The current is fully adjustable, which you can customize it to meet your swimming goals.
So Go Ahead, Take a Swim, You Deserve It!
It's, fast, fun and relaxing. Not only that, it's good for the body, soothes the mind and can improve your overall health and well-being.
To encourage local residents to check out the benefits of using a swim spa to help improve their overall health and well-being, The Spa and Sauna Company is providing free swim spa test soaks at all their showrooms. We do recommend, however, that people wanting to schedule their free 30-minute test call us ahead of time to reserve their spot.
To learn more about the benefits of owning a swim spa, just give us a call at ☎ 775-852-3838 or visit our website at: https://www.spaandsauna.com/endless-pools-fitness-systems.
The Spa and Sauna Co.
9748 So. Virginia St. Ste. C-D
Reno, NV 89511
☎ 775-852-3838
https://maps.google.com/?cid=2463027483589999860
https://spaandsauna.com/locations-south-virginia-st-reno/
The Spa and Sauna Shop
250 E Glendale Ave
Sparks, NV 89431
☎ 775-852-3838
https://maps.google.com/?cid=16064479716723701911
https://spaandsauna.com/locations-glendale-ave-sparks/
Reno Hot Spring Spas and Billiards
6815 Sierra Center Parkway #100
Reno, NV 89511
☎ 775-851-7727
https://maps.google.com/?cid=921080039542699057
https://spaandsauna.com/locations-sierra-center-parkway-reno/