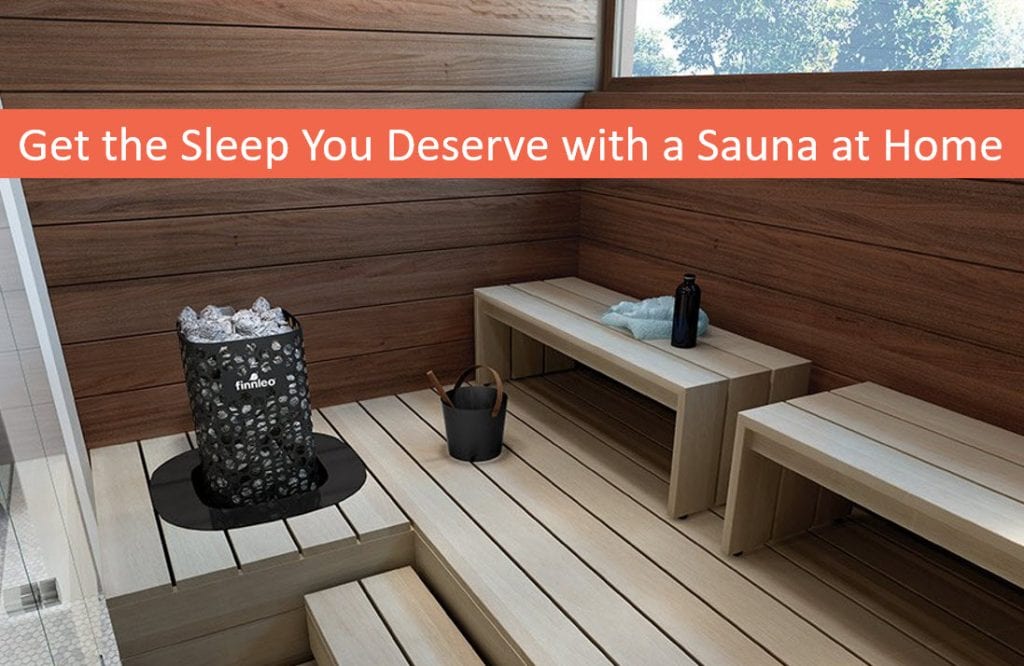 Get the Sleep You Deserve with a Sauna at Home, Sauna Dealer Reno
No one likes the feeling of being tired and groggy after a night of poor sleep. But why take prescription drugs or suffer when there's an easy, enjoyable fix?
Here's how to get the deep, restful sleep you deserve with a sauna at home.
Relax, De-Stress and Unwind Naturally
No one knows what each day will bring, but more often than not, there is stress and anxiety making it tough to sleep. A sauna offers a space to de-stress naturally, comforted by hot, infrared heat. After a long day, it's amazing to relax in the warmth of a sauna. It's the one distraction-free space to let the stressors of life fade away effortlessly.
Reduce Aches and Pains for Comfortable Rest
Falling asleep when you're in pain is practically impossible. Heat bathing in the sauna soothes sore, stiff muscles and joints, penetrating deep for instant relief. A few minutes enveloped in heat feels fantastic, and is a smart, natural way to eliminate pain so you can sleep.
Raise, Then Reduce Body Temperature for Faster Sleep
An interesting thing about the human body is that core temperature drops just before sleep. Mimic this process using the sauna, and you can fall asleep faster. When enjoyed 30 minutes before bed, this simple process can result in a faster, more relaxed transition from awake to sleep.
So Go Ahead, Soak in a Sauna, You Deserve It!
It's fast, fun and relaxing. Not only that, it's good for the body, soothes the mind and can improve your overall health and well-being.
To encourage local residents to check out the benefits of using a sauna to help improve their overall health and well-being, The Spa and Sauna Company is providing free tests at all their showrooms. We do recommend, however, that people wanting to schedule their free 30-minute test call us ahead of time to reserve their spot.
To learn more about the benefits of owning a sauna, just give us a call at ☎ 775-852-3838 or visit our website at: Sauna Dealer Reno
The Spa and Sauna Co.
9748 So. Virginia St. Ste. C-D
Reno, NV 89511
☎ 775-852-3838
https://maps.google.com/?cid=2463027483589999860
https://spaandsauna.com/locations-south-virginia-st-reno/
The Spa and Sauna Shop
250 E Glendale Ave
Sparks, NV 89431
☎ 775-852-3838
https://maps.google.com/?cid=16064479716723701911
https://spaandsauna.com/locations-glendale-ave-sparks/
Reno Hot Spring Spas and Billiards
6815 Sierra Center Parkway #100
Reno, NV 89511
☎ 775-851-7727
https://maps.google.com/?cid=921080039542699057
https://spaandsauna.com/locations-sierra-center-parkway-reno/