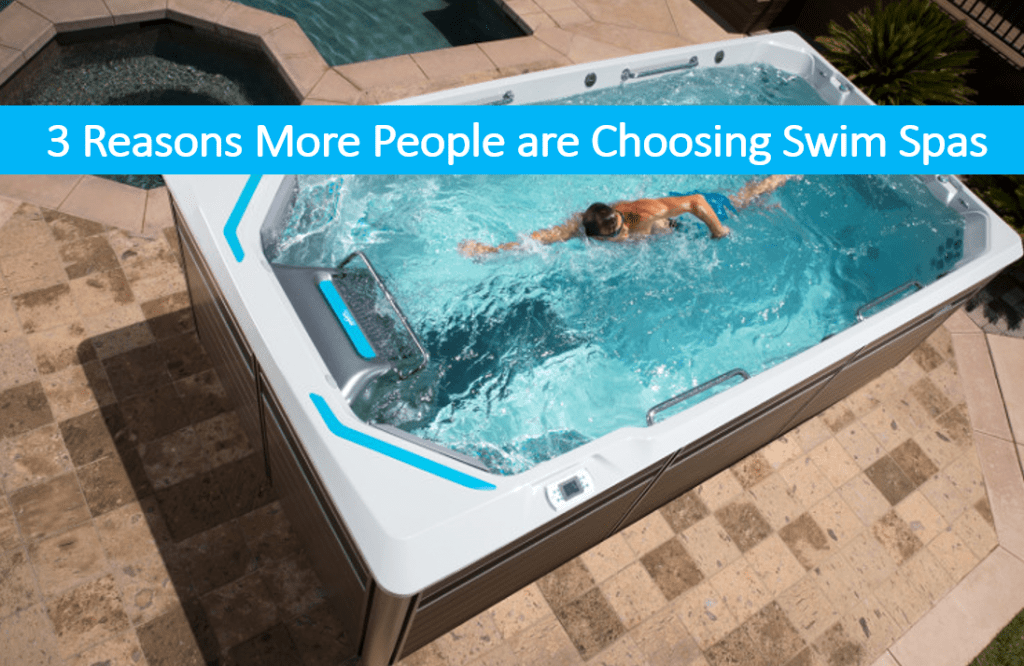 3 Reasons More People are Choosing Swim Spas, Swim Spa Sale Near Me Lake Tahoe
Investing in a luxurious item for your home is exciting.
Here are three reasons why the swim spa is quickly becoming the home addition of choice for homeowners.
1 – You Can Use it Year Round
A swimming pool at home is a treat for the entire family. But, a swim spa can be placed indoors or out, meaning you can use it all year long, even with snow on the ground! The perfect addition to an enclosed sunroom or patio, your swim spa is ready and waiting!
3 – It Can Double as a Hot Tub Spa
Heated, massaging water is exactly what the doctor ordered for soothing a tired, achy body. And that's why hot tubs sell so well. How about the same exciting, relaxing benefit with lap swimming too? The modern swim spa can be equipped with a soothing spa and
lap swimming.
3 – It's Perfect for Small Spaces
What about homeowners with limited backyard or patio space? A swim spa is the perfect solution! The average swim spa can be installed on a tiny deck, in a small backyard and even indoors. A compact machine with large benefits, the most luxurious swim spa takes up virtually no space at all.
So Go Ahead, Take a Swim, You Deserve It!
It's, fast, fun and relaxing. Not only that, it's good for the body, soothes the mind and can improve your overall health and well-being.
To encourage local residents to check out the benefits of using a swim spa to help improve their overall health and well-being, The Spa and Sauna Company is providing free swim spa test soaks at all their showrooms. We do recommend, however, that people wanting to schedule their free 30-minute test call us ahead of time to reserve their spot.
To learn more about the benefits of owning a swim spa, just give us a call at ☎ 775-852-3838 or visit our website at: https://www.spaandsauna.com/endless-pools-fitness-systems.
The Spa and Sauna Co.
9748 So. Virginia St. Ste. C-D
Reno, NV 89511
☎ 775-852-3838
https://maps.google.com/?cid=2463027483589999860
https://spaandsauna.com/locations-south-virginia-st-reno/
The Spa and Sauna Shop
250 E Glendale Ave
Sparks, NV 89431
☎ 775-852-3838
https://maps.google.com/?cid=16064479716723701911
https://spaandsauna.com/locations-glendale-ave-sparks/
Reno Hot Spring Spas and Billiards
6815 Sierra Center Parkway #100
Reno, NV 89511
☎ 775-851-7727
https://maps.google.com/?cid=921080039542699057
https://spaandsauna.com/locations-sierra-center-parkway-reno/
Hot Spring Spas of Santa Cruz
707 River St.
Santa Cruz, CA 95060
☎ 831-425-7727
https://www.google.com/maps?cid=7323132295424075120
https://spaandsauna.com/locations-santa-cruz/
Hot Spring Spas of San Jose
2627 S. Bascom Ave.
Campbell, CA 95008
☎ 408-996-9693
https://www.google.com/maps?cid=7239402217658860966
https://spaandsauna.com/locations-san-jose/