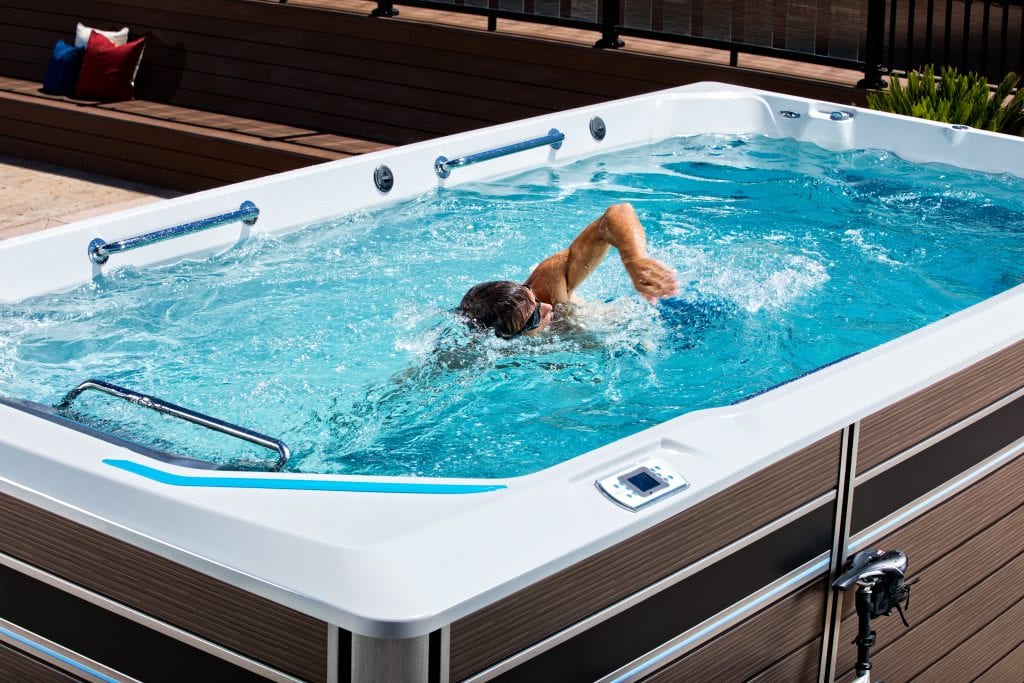 Spa Dealer Shares Tips for a Healthy Holiday – Swim Spas Reno
"It is typical for people to end the holidays with a few extra pounds, overshadowing all of the good times that happened during the festivities," said Scott Clark, president of The Spa and Sauna Company.
Try using these three tips for easy ways to stay healthy during the holiday season.
De-stress With a Swim Spa at Home – Creating a place at home that is peaceful and calm helps to alleviate holiday stress. A swim spa or lap pool in the back yard is a great way to provide a luxurious and peaceful place for the whole family, during the holidays and all year long.
Make Time for Exercise – A hectic holiday schedule can make it difficult to get to the health club, gym or even participate in regular exercise routines at home. If it isn't possible to find time to exercise for 30 minutes, break activity up into 10-minute sessions each day.
Don't Skip Meals and Eat Before Big Dinners – It may be tempting to skip meals to save room for big, heavy meals, but overeating can cause more problems than just extra calories. Skipping meals slows the metabolism down, increasing the effects of eating too much at other meals. Instead, eat regular meals and have a high-fiber, high-protein snack before heading out.
To encourage local residents to check out the benefits of using a swim spa or hot tub to help improve their overall health and well-being, The Spa and Sauna Company is providing free test soaks at all their showrooms.
They do recommend however that people wanting to schedule their free 30-minute soak call them ahead of time to reserve their spot.
To learn more about the benefits of owning a swim spa, call ☎ 775-852-3838 or visit http://www.SpaAndSauna.com/swim-spas-0
The Spa and Sauna Co.
9748 So. Virginia St. Ste. C-D
Reno, NV 89511
☎ 775-852-3838
https://maps.google.com/?cid=2463027483589999860
The Spa and Sauna Shop
250 E Glendale Ave
Sparks, NV 89431
☎ 775-852-3838
https://maps.google.com/?cid=16064479716723701911
Reno Hot Spring Spas and Billiards
6815 Sierra Center Parkway #100
Reno, NV 89511
☎ 775-851-7727
https://maps.google.com/?cid=921080039542699057
https://twitter.com/spansaunashop
https://www.facebook.com/SpaAndSaunaShop
http://www.houzz.com/pro/webuser-261914/the-spa-and-sauna-shop