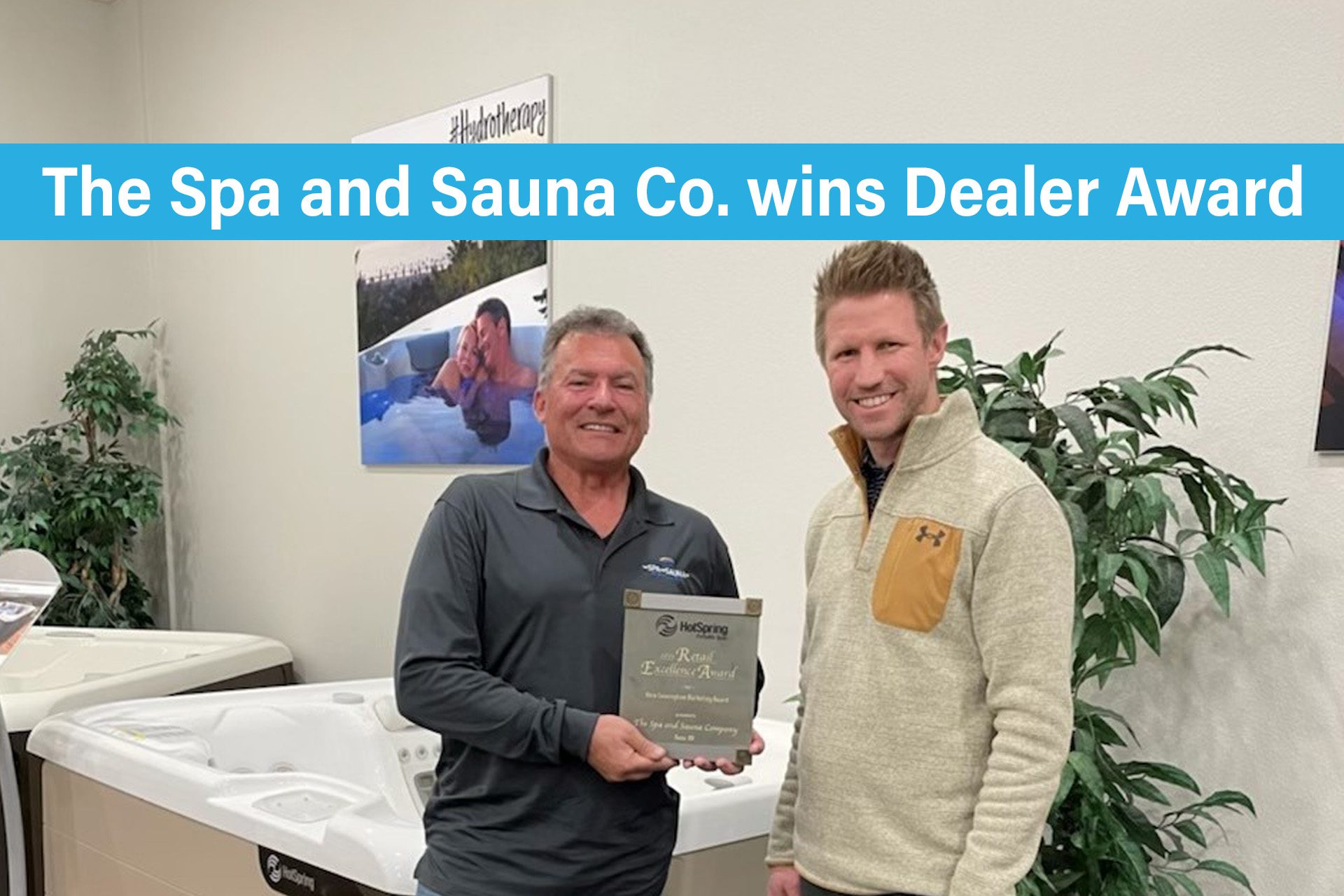 The Spa and Sauna Co. wins Dealer Award
The Spa and Sauna Co., a hot tub store with locations in Nevada and California, is proud to announce that they are among this year's recipients of the Hot Spring Spas Dealer Awards.
"I would like to thank Hot Spring Spas, and our entire team, for this Retail Excellence Award," Company owner Scott Clark said. "It's truly an honor to receive this special recognition."
This 2021 Retail Excellence Award is called the Alice Cunningham Marketing & Promotions Award, and is named after a trailblazer in the Hot Tub Industry.
"We're thrilled to recognize The Spa and Sauna Company for their stellar marketing efforts in 2021! In a year when home improvement projects were at a peak, these innovative marketers put new processes in place to capitalize on the increased demand for Hot Spring® spas," wrote Steve Stigers, Executive VP of Watkins Wellness, in an announcement from Hot Spring Spas.  "To navigate the challenges presented by the pandemic, they made smart use of technology combined with creative promotions and proactive customer service to generate outstanding results."
The Spa and Sauna Co. embraced the challenges presented over the last year and enhanced technological options to create a more seamless experience for its customers, and has even added another hot tub store location during that time.
To find the hot tub store near you, click here.
To read more about The Spa and Sauna Co. and view the awards The Spa and Sauna Co. has earned over the years, click here.
"A Big Thank You to The Spa and Sauna Company for Making Every Day Better! When the need to social distance kept customers spending more time at home than ever … The Spa and Sauna Company focused on innovation and execution – creating winning strategies to provide wellness, comfort, and connection to their customers." Stigers wrote. "By embracing technology, they were able to overcome obstacles and deliver on the Hot Spring promise of Every Day Made Better®."
To view the selection of Hot Spring Spas available at The Spa and Sauna Company, click here.