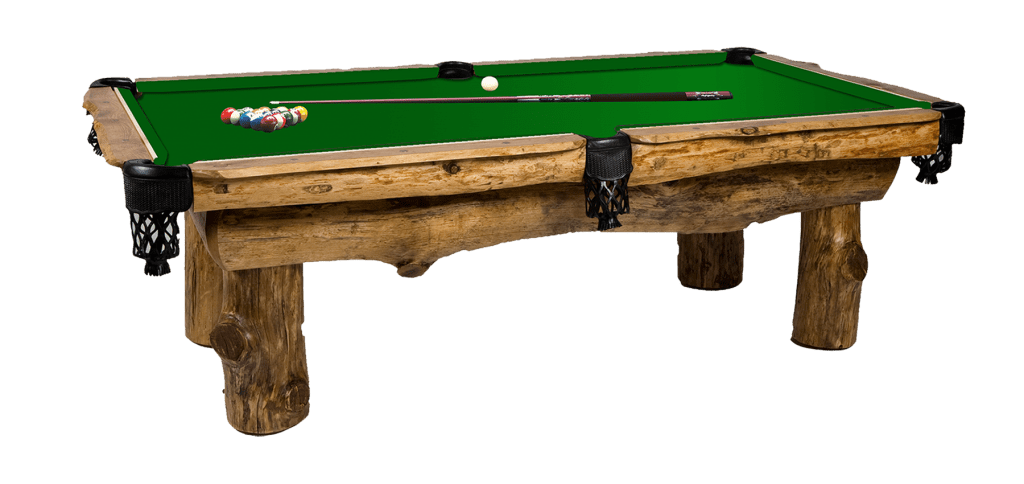 3 Reasons to Own a Billiards Table – Pool Tables for Sale Lake Tahoe
"Families looking for that one special item to provide fun for the whole family, should consider a home pool table," Scott Clark, president of The Spa and Sauna Company.
Considered by many to be the original social game, here are a few reasons why a pool table at home may be the right choice for families.
Good Old Fashioned Fun
– Keeping the family close and connected is a major goal for many families, but not without challenges. Movies, arcades and theme parks are always fun, but not always cost effective, and never practical for families on a budget. The solution?
A game room at home with a fantastic pool table opens the door to all kinds of fun possibilities for good old-fashioned fun. Parents are always delighted to learn how easy it is to play, and how convenient it can be to keep everyone engaged and happy for hours at a time.
No Hassle Entertainment – Holidays, birthdays and special events take on a whole new meaning when there's a pool table at home. Host that special gala from the comforts of home and never worry about what to plan for activities, or how to keep guests entertained.
Whether it's a casual family get together, a formal event or simply kids from the neighborhood visiting on a snowy day, a pool table is easy, convenient and super fun.
Choosing the Perfect Table – With so many different styles and types, it pays to read up on the selection of tables available. Take some time to research different brands and manufacturers to find the perfect table to fit your needs and lifestyle best. After finding the one, consider your options with installment.
To learn more about the benefits of owning a pool table and why it's a smart, practical investment that's sure to bring out the smiles in everyone, just give us a call or go to: https://spaandsauna.com/pool-table-overview/
The Spa and Sauna Co.
9748 So. Virginia St. Ste. C-D
Reno, NV 89511
☎ 775-852-3838
https://maps.google.com/?cid=2463027483589999860
The Spa and Sauna Shop
250 E Glendale Ave
Sparks, NV 89431
☎ 775-852-3838
https://maps.google.com/?cid=16064479716723701911
Reno Hot Spring Spas and Billiards
6815 Sierra Center Parkway #100
Reno, NV 89511
☎ 775-851-7727
https://maps.google.com/?cid=921080039542699057
Pool Tables for Sale Lake Tahoe, Billiard Tables for Sale Lake Tahoe