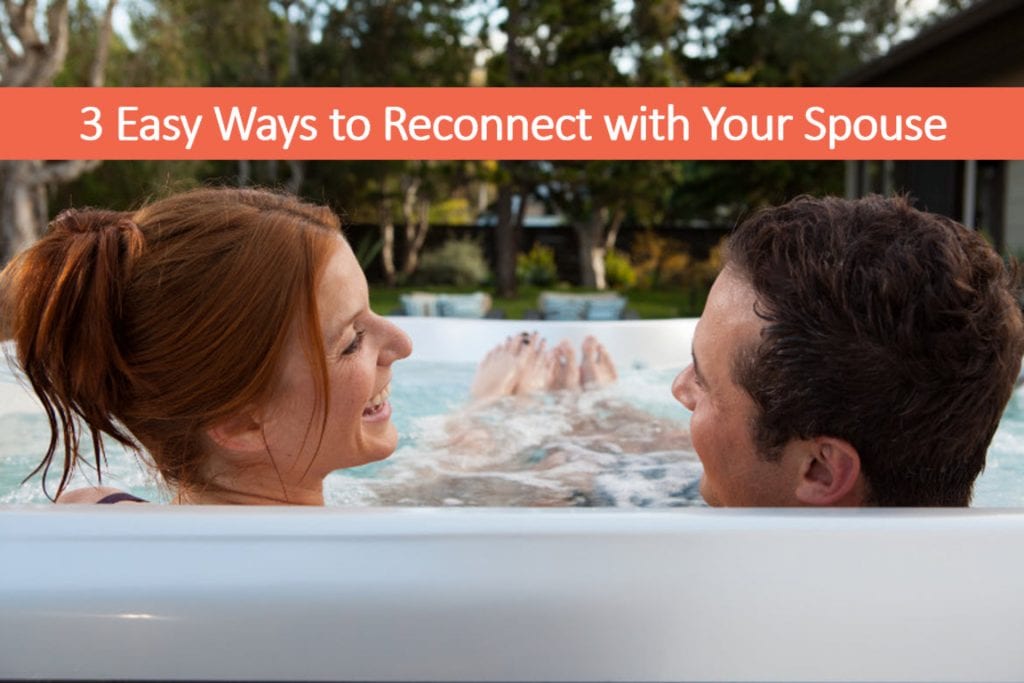 Reconnect with Your Spouse, Hot Tub Store Fernley
As the years pass, busy schedules, stressful jobs, and life with kids often form a wedge between loving spouses. While it takes some determination and planning to reconnect, there are strategies for bringing back those early days of intimacy.
Here are three ways to reconnect with your spouse in a fun, relaxed way.
Pursue a Hobby Together – If you find your marriage is more of a schedule than a relationship, it's time to rekindle the connection. Keep the bond strong by sharing a hobby. Go for a hike, take an art class, or plan a road trip together. New adventures make forever memories.
Plan a Weekly Date Night – While spontaneity can be fun, what gets scheduled is often what gets done. Plan one night a week for a date night. Visit memorable spots where you formed special memories together. Or, try new adventures to make new memories.
Enjoy a Candle-Lit Massage in a Hot Tub – A hot tub is the perfect setting to put aside all distractions and focus on each other. Turn on some hot tub lighting to set the mood. Then, sit back and enjoy a custom warm water massage and easy conversation with the one you love.
So Go Ahead, Take a Soak, You Deserve It!
It's fast, fun and relaxing. Not only that, it's good for the body, soothes the mind and can improve your overall health and well-being.
To encourage local residents to check out the benefits of using a hot tub to help improve their overall health and well-being, The Spa and Sauna Company is providing free test soaks at all their showrooms. We do recommend, however, that people wanting to schedule their free 30-minute soak call us ahead of time to reserve their spot.
To learn more about the benefits of owning a hot tub, just give us a call at 775-852-3838 or visit our website at: https://www.spaandsauna.com.
The Spa and Sauna Co.
9748 So. Virginia St. Ste. C-D
Reno, NV 89511
☎ 775-852-3838
https://maps.google.com/?cid=2463027483589999860
https://spaandsauna.com/locations-south-virginia-st-reno/
The Spa and Sauna Shop
250 E Glendale Ave
Sparks, NV 89431
☎ 775-852-3838
https://maps.google.com/?cid=16064479716723701911
https://spaandsauna.com/locations-glendale-ave-sparks/
Reno Hot Spring Spas and Billiards
6815 Sierra Center Parkway #100
Reno, NV 89511
☎ 775-851-7727
https://maps.google.com/?cid=921080039542699057
https://spaandsauna.com/locations-sierra-center-parkway-reno/