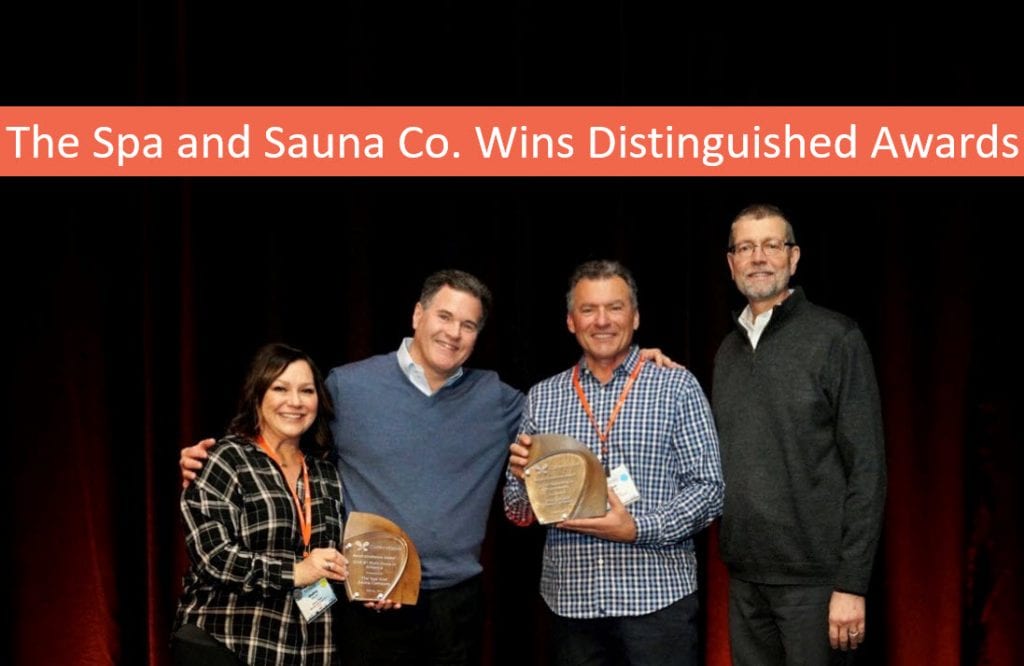 Hot Tub, Swim Spa Dealer Reno, The Spa and Sauna Company, Wins Distinguished Awards
The Spa and Sauna Company, a hot tub, swim spa and sauna dealer with retail showrooms in the greater Reno and Lake Tahoe area was recognized for several accomplishments at the January Caldera Spas Dealer Conference held in Anaheim, CA.
"Winning an award at the annual dealer conference is a great feeling," said Scott Clark, CEO of The Spa and Sauna Company. "Winning multiple awards, that's just an honor that's hard to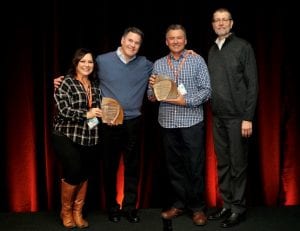 describe."
For 2018, the company received the Retail Excellence Award for Marketing and Promotions and the #1 Multi-Store Dealer. All winning dealers are carefully evaluated for business excellence, customer experience, sales performance and overall representation of the Caldera Spas brand.
"Award recipients compete with Caldera dealers from all over the United States. The Spa and Sauna Company had an outstanding year are truly role models for our entire dealer community," said Mike Dunn, Executive Vice President for Watkins Manufacturing, maker of Caldera Spas. "They are committed to growing their businesses – and they have succeeded! But more importantly, they demonstrate exceptional care for their customers."
"The Spa and Sauna Company carries only the most innovative and best-in-market products and has a great reputation for delivering great products and service. The company always focuses on what's best for their clients with the goal to always exceed customer expectations in terms of value and service," continued Clark.
The company has a friendly and knowledgeable sales team that ensures their customers are getting the hot tub, swim spa or sauna that's just the right fit for each person, backyard and budget.
To thank local residents for making this award possible, The Spa and Sauna Company will be providing free hot tub, swim spa and sauna test soaks for the entire month. They do recommend, however, that people wanting to schedule their free 30-minute wet test call them ahead of time to reserve their spot.
To learn more about the benefits of owning a hot tub, just call 775-852-3838 or visit https://spaandsauna.com/.
Hot Spring Spas of Santa Cruz
707 River St.
Santa Cruz, CA 95060
☎ 831-425-7727
https://www.google.com/maps?cid=7323132295424075120
https://spaandsauna.com/locations-santa-cruz/
Hot Spring Spas of San Jose
1002 S De Anza Blvd.
San Jose, CA 95129
☎ 408-996-9693
https://www.google.com/maps?cid=7239402217658860966
https://spaandsauna.com/locations-san-jose/
The Spa and Sauna Co.
9748 So. Virginia St. Ste. C-D
Reno, NV 89511
☎ 775-852-3838
https://maps.google.com/?cid=2463027483589999860
https://spaandsauna.com/locations-south-virginia-st-reno/
The Spa and Sauna Shop
250 E Glendale Ave
Sparks, NV 89431
☎ 775-852-3838
https://maps.google.com/?cid=16064479716723701911
https://spaandsauna.com/locations-glendale-ave-sparks/
Reno Hot Spring Spas and Billiards
6815 Sierra Center Parkway #100
Reno, NV 89511
☎ 775-851-7727
https://maps.google.com/?cid=921080039542699057
https://spaandsauna.com/locations-sierra-center-parkway-reno/