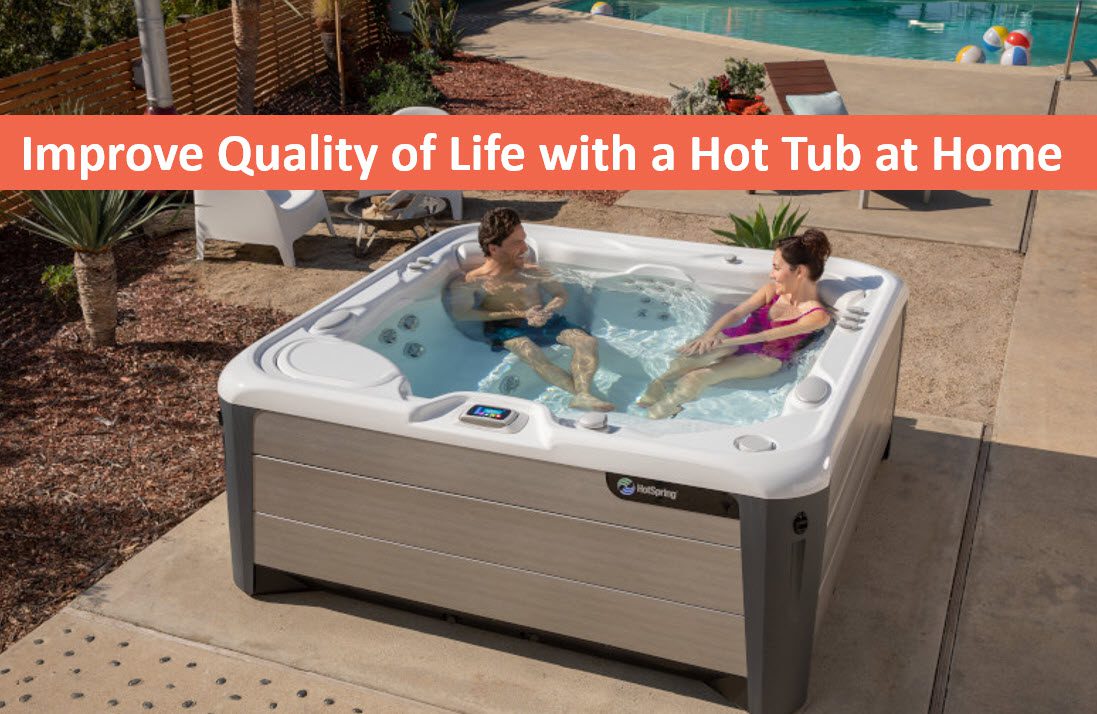 Improve Quality of Life with a Backyard Spa, Hot Tubs Palo Alto
A healthy, happy quality of life is about managing stress and chronic pain, and feeling positive about the friends and family that add value to your everyday.
Here are three easy ways you can make the most of everyday with a soothing hot tub at home.
A Convenient Space to Unplug
Today's world is filled with distractions. Sometimes, it's just time for a well-deserved break. A hot tub offers a unique opportunity to take this break, and from the comfort of home. With warm, massaging water and a quiet environment, your hot tub is the relaxation oasis you need to unplug.
On-Demand Indulgence
You're not alone or unusual if there are times when you just need a little pampering. Soaking in hot, massaging water works wonders on the body, easing and soothing aches and pains and stiff joints. A lavish spa experience from home, your hot tub is waiting—no travel or appointment necessary.
Reconnect With Family
Whether you live alone or as part of a large family, finding quality time to spend connecting with loved ones isn't always easy. A hot tub at home creates the perfect way to gather the family for conversation and laughter, while unwinding with personal massage.
So Go Ahead, Take a Soak, You Deserve It!
It's fast, fun and relaxing. Not only that, it's good for the body, soothes the mind and can improve your overall health and well-being.
To encourage local residents to check out the benefits of using a hot tub to help improve their overall health and well-being, our Reno, Santa Cruz, and San Jose showrooms are providing free test soaks. We do recommend, however, that people wanting to schedule their free 30-minute soak call us ahead of time to reserve their spot.
To learn more about the benefits of owning a hot tub, just give us a call at ☎ 408-996-9693 or visit our website at: Hot Tubs Palo Alto.
The Spa and Sauna Co. – San Jose – Home of Hot Spring Spas
2627 S. Bascom Ave.
Campbell, CA 95008
☎ 408-996-9693
https://www.google.com/maps?cid=7239402217658860966
https://spaandsauna.com/locations-san-jose/
The Spa and Sauna Co. – Santa Cruz – Home of Hot Spring Spas
707 River St.
Santa Cruz, CA 95060
☎ 831-425-7727
https://www.google.com/maps?cid=7323132295424075120
https://spaandsauna.com/locations-santa-cruz/
The Spa and Sauna Co.
9748 So. Virginia St. Ste. C-D
Reno, NV 89511
☎ 775-852-3838
https://maps.google.com/?cid=2463027483589999860
https://spaandsauna.com/locations-south-virginia-st-reno/
The Spa and Sauna Co. – Sparks – Clearance Center
250 E Glendale Ave
Sparks, NV 89431
☎ 775-852-3838
https://maps.google.com/?cid=16064479716723701911
https://spaandsauna.com/locations-glendale-ave-sparks/
The Spa and Sauna Co. – Carson City
3355 S. Carson St.
Carson City, NV 89701
☎ 775-433-0460
https://maps.google.com/?cid=2463027483589999860
https://spaandsauna.com/locations-s-carson-st-carson-city/
Spas by Renee – A Spa and Sauna Co. Brand – Las Vegas
6280 S. Pecos Rd., Ste. 600
Las Vegas, NV 89120
☎ 702-966-0857
https://maps.app.goo.gl/gRisZL5iLoAwvYsx5
https://spaandsauna.com/locations-las-vegas/