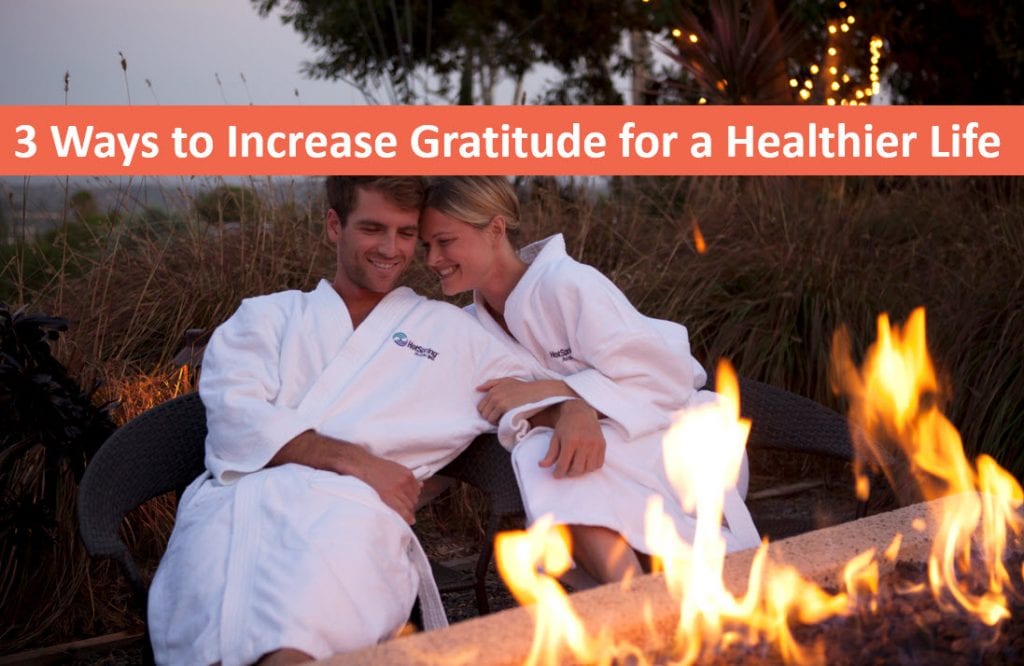 Hot Tubs, Swim Spas Mountain View, San Jose Dealer Shares Tips for National Gratitude Month
The Spa and Sauna Company, a five-store hot tub and swim spa dealer with showrooms in San Jose and Santa Cruz, publishes 3 Ways to Increase Gratitude for a Healthier Life.
"November is National Gratitude Month, a time that can be used to truly understand more about how recognizing the good, positive things in life, and how others have helped along the way, can create a healthier life," said Scott Clark, president of The Spa and Sauna Company. Here are three ways to increase gratitude for a healthier life.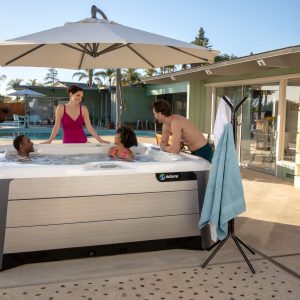 Create a Place to Be Thankful at Home – It is important to create a place at home that is comforting and relaxing in order to focus on the day and life in general. People can use a hot tub at home as a luxurious meditation spot for everyone in the house to use.
While portable spas can fit in almost any space, and even be placed indoors, a great reason for positioning the hot tub outdoors is that the open atmosphere and fresh air aides in a feeling of well-being. The area you place your spa should be clutter free to allow for safer and easier access, and it will be more comfortable and enjoyable.
Volunteer in Person or Online – Taking the time to give back highlights the positive aspects of people's lives and helps them feel good about spreading the joy. There are countless ways to volunteer in-person in the community, or support groups or organizations can be found online that need help with various activities. Dedicate a few hours a week or a month and keep participating throughout the year, not just during the month of November.
Congratulate Others on Successes – It might not be immediately obvious how allowing others to experience success and being happy for them can be a form of gratitude, but jealousy is the opposite of gratitude when it comes to how people feel about themselves and their lives. It is nearly impossible to be grateful and have a healthy outlook when being jealous of someone else's success or good luck.
Don't just say the words, it is important to truly believe the words when congratulating others, and genuinely be happy for them. That happiness is contagious and brings peace and joy in place of envy and depression.
To encourage local residents to check out the benefits of using a hot tub, swim spa or sauna to help improve their overall health and well-being, Hot Spring Spas of San Jose and Santa Cruz is providing free hot tub and swim spa test soaks. They do recommend, however, that people wanting to schedule their free 30-minute soak call them ahead of time to reserve their spot.
To learn more about the benefits of owning a hot tub, just call ☎ 408-996-9693 or visit Hot Tubs, Swim Spas Mountain View.
Hot Spring Spas of San Jose
2627 S. Bascom Ave.
Campbell, CA 95008
☎ 408-996-9693
https://www.google.com/maps?cid=7239402217658860966
https://spaandsauna.com/locations-san-jose/
Hot Spring Spas of Santa Cruz
707 River St.
Santa Cruz, CA 95060
☎ 831-425-7727
https://www.google.com/maps?cid=7323132295424075120
https://spaandsauna.com/locations-santa-cruz/
The Spa and Sauna Co.
9748 So. Virginia St. Ste. C-D
Reno, NV 89511
☎ 775-852-3838
https://maps.google.com/?cid=2463027483589999860
https://spaandsauna.com/locations-south-virginia-st-reno/
The Spa and Sauna Shop
250 E Glendale Ave
Sparks, NV 89431
☎ 775-852-3838
https://maps.google.com/?cid=16064479716723701911
https://spaandsauna.com/locations-glendale-ave-sparks/
Reno Hot Spring Spas and Billiards
6815 Sierra Center Parkway #100
Reno, NV 89511
☎ 775-851-7727
https://maps.google.com/?cid=921080039542699057
https://spaandsauna.com/locations-sierra-center-parkway-reno/