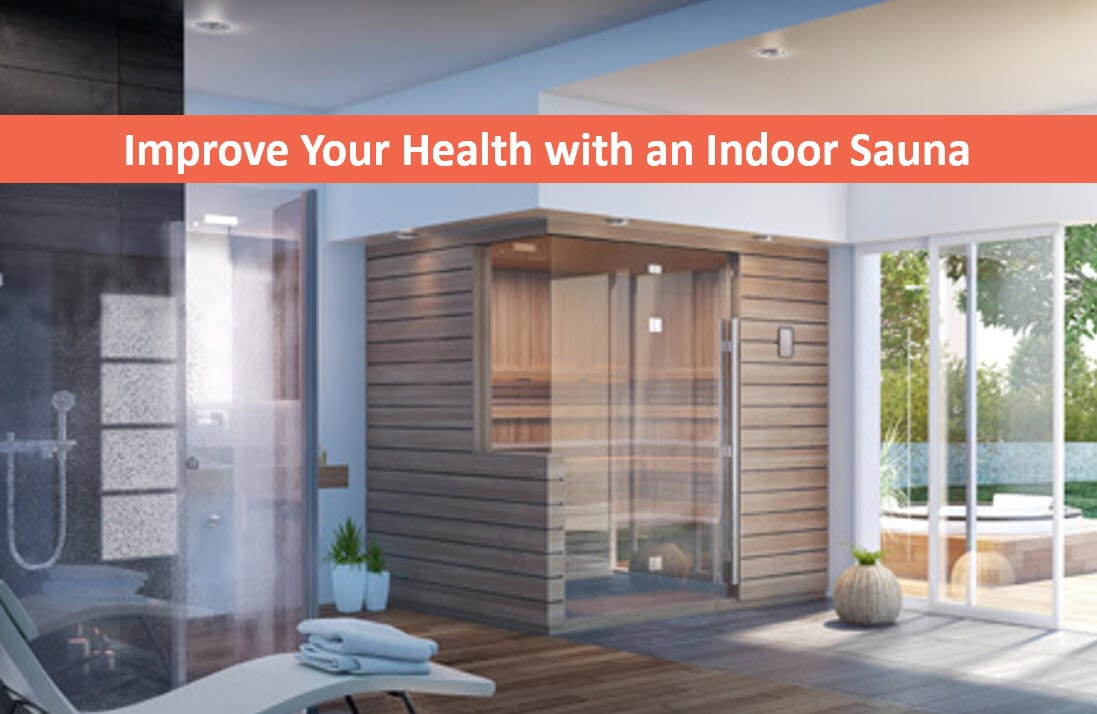 Improve Your Health with an Indoor Sauna, Infrared Saunas Reno
Great news! It's never been easier to make significant and meaningful changes to health from the comfort of home. How? Lounging in the sauna!
No, it's not a trick; here are three smart ways to dramatically improve your health with an indoor sauna.
Enjoy Anytime Relaxation
Do you feel the effects of anxiety and stress even after your workday ends? A sauna at home can do wonders for helping relieve stiff, achy muscles and joints. With intense, sustained heat, the sauna promotes deep relaxation, so you can more effectively target specific areas of the body that become painful and stiff due to stress.
Improve the Quality of Sleep
Millions of people battle with sleep, leaving them groggy and unfocused. Sauna bathing on a regular basis can help the body and mind relax prior to going to bed, making it easier to drift off peacefully. With the body relaxed, sleep not only comes faster, but lasts longer too.
Boost Your Mood
The link between physical and mental health is real. Regular sauna bathing stimulates a healthy body, but rejuvenates the soul too, minimizing depression, curbing anxiety and helping you live your best life.
So Go Ahead, Soak in a Sauna, You Deserve It!
It's fast, fun and relaxing. Not only that, it's good for the body, soothes the mind and can improve your overall health and well-being.
To encourage local residents to check out the benefits of using a sauna to help improve their overall health and well-being, The Spa and Sauna Company is providing free tests at all their showrooms. We do recommend, however, that people wanting to schedule their free 30-minute test call us ahead of time to reserve their spot.
To learn more about the benefits of owning a sauna, just give us a call at ☎ 775-852-3838 or visit our website at: Infrared Saunas Reno.
The Spa and Sauna Co.
9748 So. Virginia St. Ste. C-D
Reno, NV 89511
☎ 775-852-3838
https://maps.google.com/?cid=2463027483589999860
https://spaandsauna.com/locations-south-virginia-st-reno/
The Spa and Sauna Co. – Sparks – Clearance Center
250 E Glendale Ave
Sparks, NV 89431
☎ 775-852-3838
https://maps.google.com/?cid=16064479716723701911
https://spaandsauna.com/locations-glendale-ave-sparks/
The Spa and Sauna Co. – Carson City
3355 S. Carson St.
Carson City, NV 89701
☎ 775-433-0460
https://maps.google.com/?cid=2463027483589999860
https://spaandsauna.com/locations-s-carson-st-carson-city/
Spas by Renee – A Spa and Sauna Co. Brand – Las Vegas
6280 S. Pecos Rd., Ste. 600
Las Vegas, NV 89120
☎ 702-966-0857
https://maps.app.goo.gl/gRisZL5iLoAwvYsx5
https://spaandsauna.com/locations-las-vegas/
The Spa and Sauna Co. – San Jose – Home of Hot Spring Spas
2627 S. Bascom Ave.
Campbell, CA 95008
☎ 408-996-9693
https://www.google.com/maps?cid=7239402217658860966
https://spaandsauna.com/locations-san-jose/
The Spa and Sauna Co. – Santa Cruz – Home of Hot Spring Spas
707 River St.
Santa Cruz, CA 95060
☎ 831-425-7727
https://www.google.com/maps?cid=7323132295424075120
https://spaandsauna.com/locations-santa-cruz/