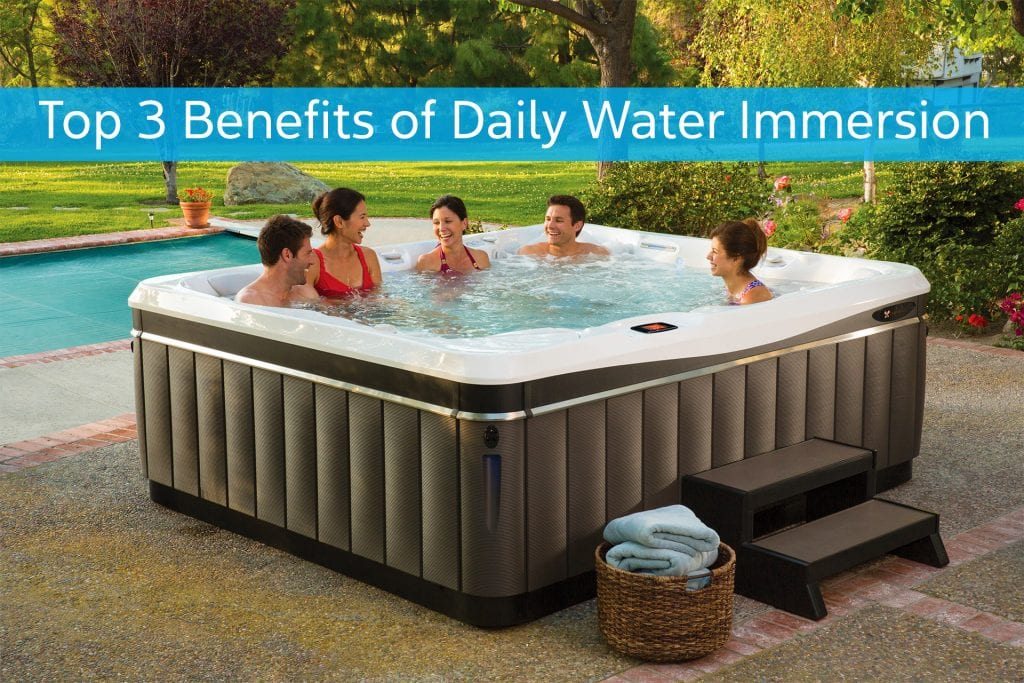 Top 3 Benefits of Daily Water Immersion
Getting into a hot tub every day has numerous benefits. Hydrotherapy has been proved to decrease stress and anxiety, improve sleep, and more. 20 minutes a day is all you need. Hot water can rejuvenate sore muscles after a workout session or relieve joint pain. Spending daily time in a hot tub, without the distraction of technology, can also help you reconnect with your family and friends.
Read the original article here on Caldera's official website. The original article was first published online on CalderaSpas.com.