Hot Tub Trade In Sales Event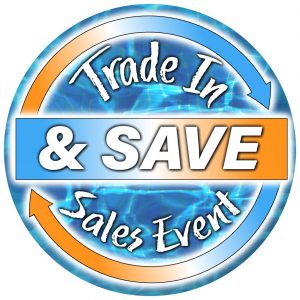 Enhance Your Space with a NEW Hot Tub
During our Trade In & Save sale, trade in your old hot tub at ANY of our 6 Locations and get GUARANTEED Trade-in Value* on ANY hot tub in ANY condition. PLUS get a FREE $1,200 Extra Value Package with your new hot tub (includes Free Cover, Free Steps, and Free Local Delivery).
Fill out the form below to access your savings! 
*Trade-in value must be applied to the purchase of a new spa in our showroom.
Why you should trade-in your hot tub now:
New Warranty
New Jets/Features
Easier, Simpler Water Care
In-stock Models Available